In Memory:
I've always been kind of a pacifist. When I was a kid my father told me, "Never hit anyone in anger...unless you're absolutely sure you can get away with it." I don't know what kind of soldier I'm gonna make...but I want you guys to know that if we ever get into real heavy combat...I'll be right behind you guys every step of the way."—Harold Ramis as "Russell Ziskey" in
Stripes
FINALLY! AFTER WHAT I CAN ONLY SAY HAS BEEN YEARS BECAUSE HONESTLY, I HAVE TOTALLY FORGOTTEN THE LAST f**kING TIME I DID THIS! THE MORNING PERK WITH FROPWNS RETURNS! IF YOU CAN SMELL WHAT THE FRO….


Wait a minute, I feel a disturbance in the force.
Ah, my old friend hater has returned. You remember Hater, he is the guy that lives in the muck. He is the guy that b***hes when the sun is out then b***hes when it rains. Speaking of rains. 9erReign, you were right. There was a time where I bowed out; hit the breaks; broke wind and blamed it on the dog; forgot a raincoat, didn't pull out, and claimed "it wasn't mine"; did I already say "break wind and blame it on the dog"? I vanished. I was Casper the Friendly Ghost. I. WAS. GONE. Now if you know the Webzones' history I am going to say something very old, but important.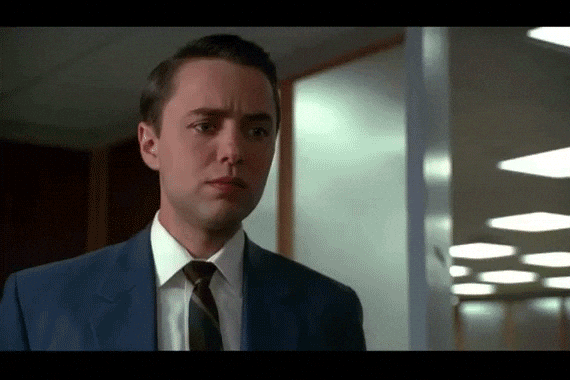 "Meh."
Part of it was family, life, work, and of course serving as a mod. Good news on this last note, thanks to webbie's generosity my rehabilitation to active posting is nearing completion. So Reign...
Wait, wait. I covered this Kid Rock song almost 8 years ago. Yup, I'm that f**king old.
So, where was I. Ah yeah, for my homie Mr. Reign:
I'm back (back) the fog has lifted
The earth has shifted and raised the gifted
You knew I'd be back so pack your bone
And hit the road jack cause daddy's home
With the funky hot rifs
Thick like Al Rowker
Pumpin out hits Gettin chips like Oprah
b***h I told ya, do not hate
Or question the THREADS I make (uh)
[chorus] I make punk rock and I mix it with the hip hop I get you higher then a tree top You wanna roll with the Fro
I make southern rock And i mix it with the hip hop I got money like Fort Knox
I'll forever been the Fropwns
Forever
The junkies are, still cigar puffin Still the same cause I ain't changed nothin
Huffin and puffin I got you rookies
All in check doin' the redneck boogie
The king is back to retract the whack
Repacked my sack with a double deck pack
Forget all that i'm still singin
And like kids on monkey bars i'm still swingin
Thought I got dusty Thought I'd get rusty thought I'd get rich and quit oh he must be Fat and ugly broke black and blue
But I'm trim, fit, rich and I'm back for round two
Red white and the blue ribbon Dead right that's how I'm livin'
Givin you more then the frauds and fakes
They can't make the kind of posts I make (uh uh)
[chorus] The black hat is back, in original form
The ledgible creditable inevitable storm
Way past the norm,still misbehavin
Finger in the air and the flag still wavin
Young crones don't test the boss
Cause I got this sewn like betsy ross
You can floss and front You can taunt and tease
But you can't f**k with rhymes like these
Thumpin like a drum kit With rifs that split picks
Pumpin for the kids who twist spliffs and sip fifths
I got the gift I'm about to unwrap it 8 ball side pocket
p***y and blow you now how i live
Can't say that FRO!
f**k off I just did
Watch me twirl like Earl the pearl Or just keep on Fropwnin' in the free world
[chorus] punk rock Forever hip hop Forever tree top Forever Fropwns(yeahhhhhhhh!) punk rock Forever Hip hop
Forever southern rock
Forever the WEBZONE
Forever (yeahhhhhhhhh!)
FOREVER!!
Indubitably, it just so happens that my return to active posting has been preceded by various attempts to whip up our depressed fan base, they have all failed. But, I am at it again. It just so happens that this time, I have a new shiny tag to show off to all of those that doubted the funk. And to think ten years ago, I showed up on these boards and did the very same thing I am about to do….
Ninertalk, Midnight. He has been watching them every night for the past month. They are restless.
Another Season, another disappointing loss. "They Don't Know pain, the Dark Knight of the Webzone thinks. Pain is Dennis Erickson as your coach.
Thug1: I just don't get, man. If Florio says there's a beef, there's a beef! F*** Balki Bartokomus! We mocked him when he got here, we'll mock his ass on the way out.
Thug2: Nah, f**k Harbs! Damn ego-maniac. s**t we could have gotten a dozen draft picks, cash, and autographed picture of Jim Brown! Who doesn't want a picture of Jim Brown!
Thug3: What about the "Dorks"? They are TOO CHEAP! I SAID IT! TOO CHEAP to pay Harbs. Jed is just a figurehead, a nobody. He isn't Eddie D. Eddie D wouldn't move the team! Eddie D loved us! He would have kept Alex Smith and started him and Kaep at the same time!. He would have done what it took to get us the win. Jed is full of absolute fail.
He looks at his cell phone
And get this, now they are all on a plane to go trade Harbs to Miami!
POW!
BIF!
WHAM!
Now where was I?
Ah yeah! .....
I just can't do it, Ninertalk. After ten years, the Great One just can't waltz in here and give you a half-assed effort. Either, I give you full ass or no ass at all. Ninertalk is, always shall be, my home. When I was made a member of the inaugural class of the 49ersWebzone HOF, I knew I had to crank it up a notch. I knew I had to get back to Ninertalk--THE MOST ELECTRIFYING PLACE FOR YOUR NINERS NEWS ANYWHERE! It is where I started and if there is a plaque or some s**t, some f**king day. I want it to say:
"He was born in Ninertalk. He finished it in Ninertalk. He became a Hall of Famer in Ninertalk. 'Nuff f**king said."
Speaking of Hall of Famers. Just look at this class:
9erStorm, AB81Rules, AmpLee, ang, boast, ChazBoner, Esco, evil, GhostofFredDean74, IWASATTHECATCH, kidash98, kolohe, LA9erFan, luv49rs, Maddog, Marvin49, NineFourNiner, OnTheClock, Oscar, pantstickle, rikimaru03, Rubberneck36, Stoney333, and TheSixthRing
Read more at
http://www.49erswebzone.com/forum/parking-lot/177396-49erswebzones-hall-fame-thread/#FVyyu6W6UgiJQd2m.99
Imagine that? Stoney and Fropwns in the same class--craziness will ensue. I can't talk about the s**t going on in the HOF subforum (PORN, MY GOD, THE PORN! I NEVER KNEW HORSES COULD DO SUCH THINGS!?! Yep, we went straight past human porn to
Animal Planet
. Reader, have you ever watched
Animal Planet
? Straight f**king, homie. I mean lion's f**king gazelles then eating them and s**t.).
And the Mad Hater said: You guys suck! I HAZ MAJOR FEELS ABOUT ALL OF THIS! FRO YOU'RE A HACK!
And the Fro responded, "IT DOESN'T MATTER WHAT YOU THINK!"
The Webzone Hall of Fame is nothing more than an appreciation gesture for those who posted over the years. For ten years, I have watched, read, laughed, and sometimes had major feelz for the things I have seen on here from these posters. When this place first began, it was much smaller, much simpler, and very different. But I can earnestly tell you that a great many of those I appreciated and enjoyed are still here. Still slugging it out everyday; still offering information about the one thing that brings us all together.
The only thing that brought us together, initially, was the 49ers. And many of those people have met together at tailgates or in other capacities. Most of us, though, remain tied together by this website. People have gotten married here. Friendships have formed here. Some have ended here. This website is a microcosm of our lives. Many end our days here, many more begin them here, but at some point in the day, we are all here. There are those of you that will say this is sad. I say its beautiful and beats the tits off of the alternative: isolation.
That is something special. Is this the real world? Nah, man it ain't. People are dying all over the planet for reasons that escape the collective intelligence of our race in the real world. For if we are the most intelligent beings on this Earth, why can we not stop it all? Why not break bread with one another? Why not escape the bonds of our humanity? Think about that for a while. In here, we live in a fantasy world. And maybe, just maybe, I am
a dreamer
. The reason the
dreamers
write, sing, paint, sculpt, and yes, even post, is to express themselves and wrestle with the world. To seek something more. To transcend. To live.
Indeed, either we do this or we do not, there is no try.
For ten years, I have offered dick and fart jokes. Some good, some lame. I did it to make you laugh;I did it so I could laugh; I did it so we could laugh. Cause god knows, have you looked around? We
need
laughter.
For those that hate, those that continue to divide, for those that seek pleasure in riling up the emotions of those that I and many others seek to unify in a common cause. All I have got to say is this:
TO my Hall of Fame family, to the dude or dudette who just logged on to this site for the first time, for the ten year veterans, to webbie and his family, to the mods, and of course above all of these to my wife and our families. I only can offer this. I don't know when it will end, just that it will. UNTIL THEN. AND UNDERSTAND THIS WELL.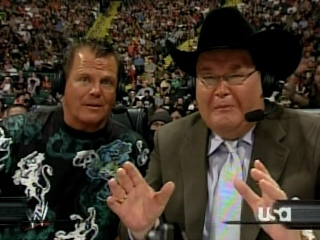 JR: Wait a minute here, King. Haterade is on his way to the ring!
King: What could this be about, JR?
JR: No idea, King. Buy my BBQ sauce.
King: What?
JR: DEAR GOD! DEAR GOD IN ALL OF HEAVEN! THE FRO JUST SENT HATERADE STRAIGHT TO HELL! HE JUST HIT HIM WITH A ROCK BOTTOM THAT SHOOK THROUGH THE OVARIES OF THE ENTIRE AUDIENCE! MY GAWD! MY GAWD!!
IF YOU SMELL LA LA LA LA LA LA LA LA LA LA LA LA LA LA
WHAT.
THE.
FRO.
IS.
COOKIN'!
Thank you, Ninertalk!
I remain yours.
FP
[ Edited by fropwns on Mar 1, 2014 at 8:58 AM ]