Continued from post #144. 2nd half '3 and outs'.
3rd Quarter 11:05 3rd and 8
Below: TB tries to run a pick on Rogers (red circle) then throw to the WR on an underneath crossing pattern.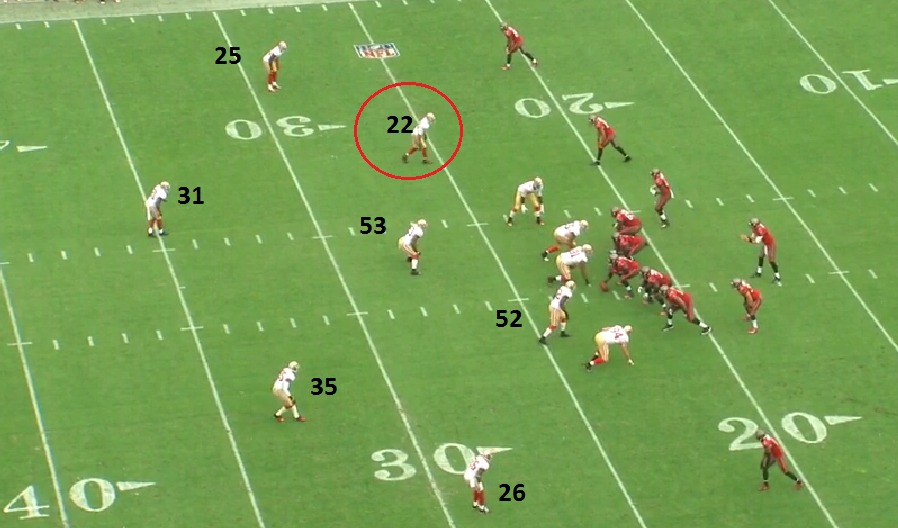 The play: Bow, that is all.
3rd Quarter 6:39 3rd and 14
Below: TB floods one side of the field. It's a bit of a long developing play and the Glennon goes to his checkdown out of the backfield.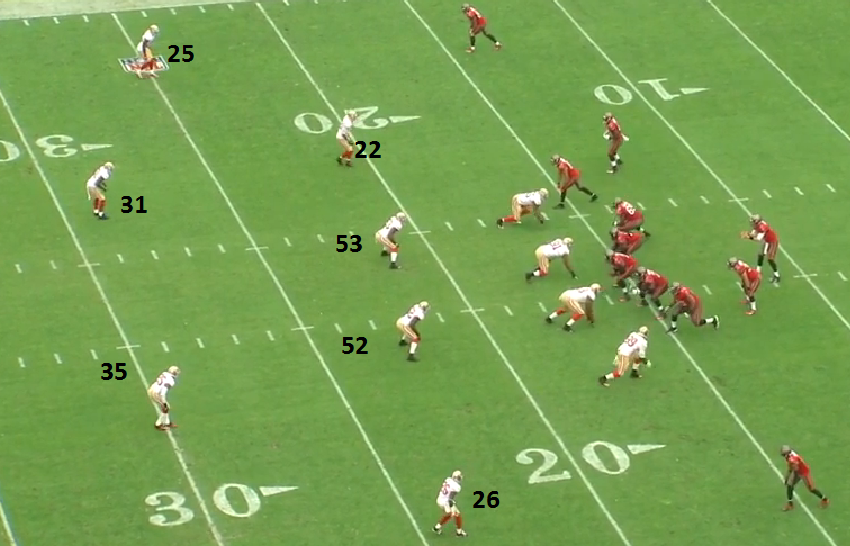 The play: It's cover2, but Reid quickly diagnoses where the play is intended to go and leaves his zone to run over to the playside to provide additional coverage. Not sure exactly what TB wanted to do here, but RayMac's hand stops it dead in its tracks by batting the pass down.