If "candlestick" is not chosen as a name for our new stadium for whatever reason, what would you suggest as a stadium name? Who would you prefer as our sponsor?
How about we get sponsored by Nike and call it
"
PRO COMBAT
stadium"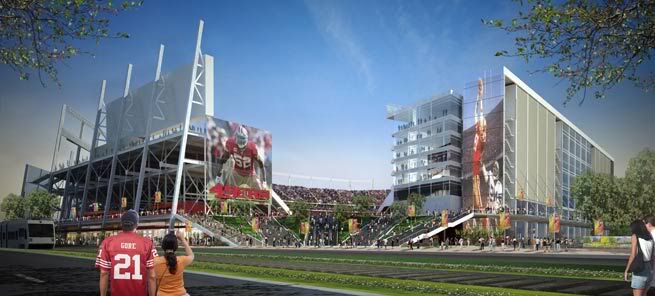 I know our uniforms aren't made by nike but maybe we could buy our way out of our uniform deal and get with nike?
Anyway, IF you can think of a cool stadium name, post it below.
[ Edited by 49ERFANb4Uwas on Feb 6, 2011 at 13:13:25 ]