There are 174 users in the forums
Anybody else worried?
Oct 20, 2009 at 12:20 PM
#46
Originally posted by thuglife619:
Any Given Sunday baby just look at those f*gs across the bay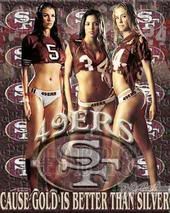 Oct 20, 2009 at 12:28 PM
#47
I'm not too confident. Though I would like to predict a 23-14 win. I think we'll end up kicking more FG's than we score td's. The D will step up and shut down. The offense will sputter.
IMO of course