There are 80 users in the forums
Aaron Rodgers, QB, Green Bay
Shop

49ers game tickets
Aaron Rodgers, QB, Green Bay
Originally posted by ChillninDaBay:
He's been choking and choking to the 9ers since and you are unhappy about that LOL?

He's done because he is a Over Paid CHOKE (THE HIGHEST PAID, IF THAT MEANS NOTHING YOU GOT MATH ISSUES LOL, SALARY CAP MUCH?) unlike Brady and now Adams has left, he is officially DONE.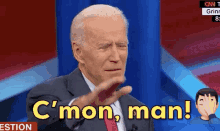 Take the "L" on this one with pride.
[ Edited by random49er on Jul 30, 2022 at 1:01 AM ]