Some pictures of Nike's new stuff for the NFL is starting to come out.
First off, the Panthers have updated their logo and it was first shown on Nike's facebook page.
http://www.facebook.com/usnikefootball
Old logo
New logo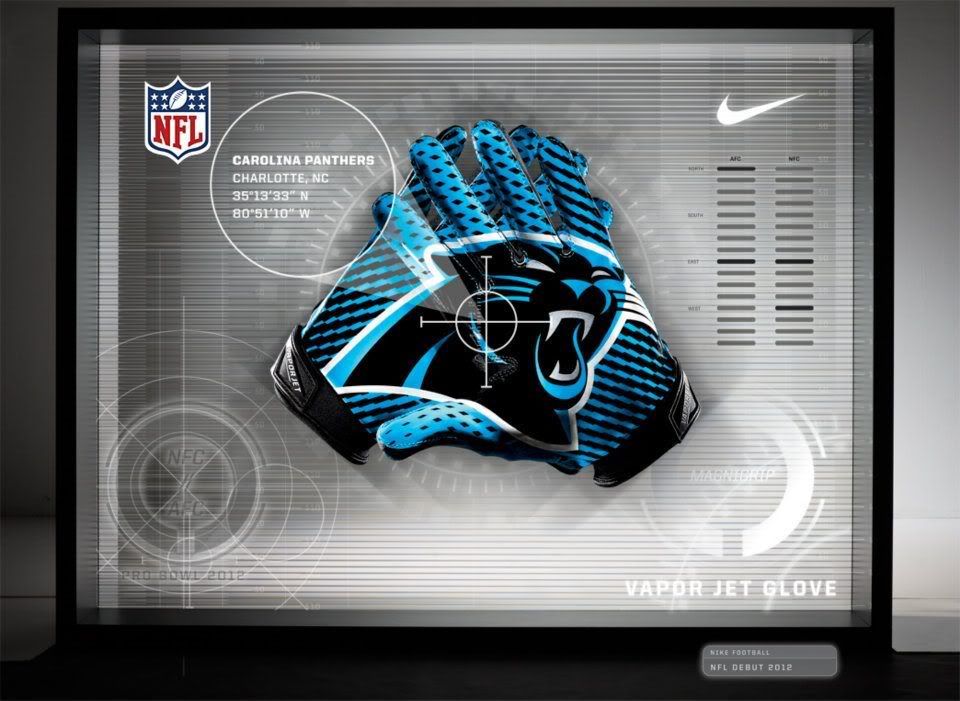 There's also some pictures from the Pro Bowl practices
Steve Smith of the Panthers
http://a3.sphotos.ak.fbcdn.net/hphotos-ak-snc7/409463_10150515345629807_242926269806_8919483_923413561_n.jpg
Gary Kubiak, Head Coach of the AFC
http://a6.sphotos.ak.fbcdn.net/hphotos-ak-ash4/418083_10150515345774807_242926269806_8919486_1369242059_n.jpg
Aaron Rodgers
http://a3.sphotos.ak.fbcdn.net/hphotos-ak-ash4/418354_10150515345849807_242926269806_8919488_861989403_n.jpg
Andy Dalton (wearing a shirt that matches his hair)
http://static.nfl.com/static/content/public/image/getty/2012/09000d5d82655cff_gallery_600.jpg
Nike also released a picture of all 32 teams for their new WR gloves (the Panthers one is posted above).
http://a7.sphotos.ak.fbcdn.net/hphotos-ak-ash4/426779_10151231220855721_57460905720_22766962_953177391_n.jpg
Here's a link to what the 49ers gloves look like (links to a gallery of all 32 teams, just click on the 49ers one)
https://www.facebook.com/media/set/?set=a.10151089022690721.775471.57460905720&type=3