Offseason

Cut
Parys Haralson
Sorry buddy. We've got younger, cheaper guys to back up OLB.
Jonathin Goodwin
Helps save money to pay Goldson.
David Akers
For obvious reasons.
Alex Smith
We could end up trading him, but I'm not going to project that into my mock. Any pick we get in return is a bonus
.

Re-sign
Dashon Goldson
. No brainer.
Ricky Jean-Francois.
Takes over NT position from the departing Sopoaga.
FA Signings
Fred Davis TE Washington.
I want a 2nd TE who opposing teams have to actually game plan around. Delaine Walker's hands are just too inconsistent to be that guy.
FA Kicker.
There's a number of good ones available this offseason. Let's grab one of them.
Jason Campbell
QB Chicago
One of the best backups in the NFL. Plus Harbaugh can squeeze the most out of any QB.
Some Vet Guard
Depth and experience.
2013 Draft
I tend to be overly optomistic with who will be available at a certain pick. I can't really help it, but I did my best to make it as realistic as I could lol.
Trades:
1.
Trade 2nd rounder for 4th and 6th round picks and 2014 2nd round pick
2.
Trade 2 6th round picks for mid 5th round pick
3.
Trade 2013 and 2014 7th round picks for 6th round pick
1st Round
Sharrif Floyd JR DT Florida
There's a new Sheriff in Town! A lot of people on this board seem to want a big NT; either Jesse Williams or John Jenkins. Here's a stat for these people: Heading into the Seattle game, Sopoaga had played a total of 29.4% of the defensive snaps (Sorry I can't find fully updated numbers). Fact is we just don't use our nose tackle all that much and it just isn't as important to our D as the two DE positions. He'll learn under Smith and McDonald and then become our enforcer on the D-line.
2nd Round
(Trade #1)
3rd Round (from Carolina)

Stedman Bailey JR WR West Virginia
I know this guy plays in a wide open stat-inflating system, but this guy put up some absolutely sick numbers and I see some Steve Smith in him when I turn on the film (youtube highlights).
3rd Round
D.J. Swearinger SR SS/FS South Carolina
Can be our 3rd Safety and back up both Whitner and Goldson. Plus he just seems like he would be amazing on special teams with his aggressive style of play.
3rd Round (Compensation Pick)
Jamie Collins SR OLB Southern Miss.
Has been the lone bright spot in a completely forgettable season for Southern Miss. Is raw, but very athletic and found a home this year as a 3-4 OLB.
4th Round
(From Trade #1)
Khaled Holmes SR C USC
3 year starter has played both guard and center and looks like a solid player at the next level.
4th Round
Travis Kelce SR TE Cincinnati
Surprised he doesn't get more hype than he does. I think he's definitely going to be a late riser come draft time and most likely won't be available here but I would love to have him. I think he's a Heath Miller type TE in the NFL, offering great blocking and surprising catching ability.
5th Round
(Trade #2)
Quanterus Smith SR OLB Western Kentucky
If he hadn't torn his ACL in his 2nd to last game he would've likely been a 2nd or 3rd round pick. With our bounty of picks and depth we can afford to take a flyer on Smith. If he isn't recovered in time for training camp we can always stash him on the PUP or IR. But if he can heal fully he can be a steal.
5th Round (from Indianapolis)
Kevin Reddick SR ILB North Carolina
A bit of a disappointment this year, he still has all the physical tools to make it in the NFL and is an excellent blitzer. He replaces Grant as the understudy behind the best ILB tandem in the NFL.
5th Round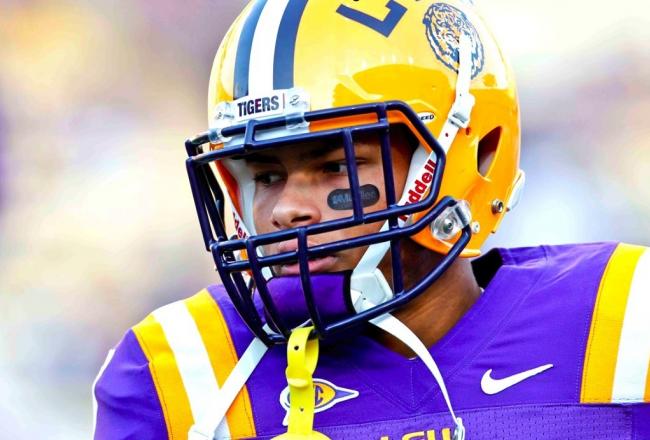 Tyrann Mathieu JR CB LSU
Major character concerns, but if he gets his act together he is one of the most talented CB's in the draft. He has the perfect skill set for covering those mall shifty slot receivers which is something we've struggled with on D.
6th Round (from Miami)
Brad Sorensen SR QB Southern Utah
Moved up into a tougher conference this year and his numbers were down from 2011 as a result but he still has prototypical size and arm strength you look for. Will compete with Tolzien for the 3rd QB spot.
6th Round
(Trade #3)
Marquess Wilson JR WR Washington St.
We all know the deal with this guy. Boom or bust but in this stage of the draft I'll take it.
7th Round
Montori Hughes SR DT Tennessee-Martin
Kicked off of Tennessee for academic issues. Hey it's better than being kicked off for drugs or misconduct. You can't teach size and Hughes definitely has that.
7th Round (Compensation Pick)
Miguel Maysonet SR RB Stony Brook
If you like heartwarming stories, you can get behind this pick.
Plus he looks like a solid RB prospect with an NFL skill-set.
7th Round (Compensation Pick)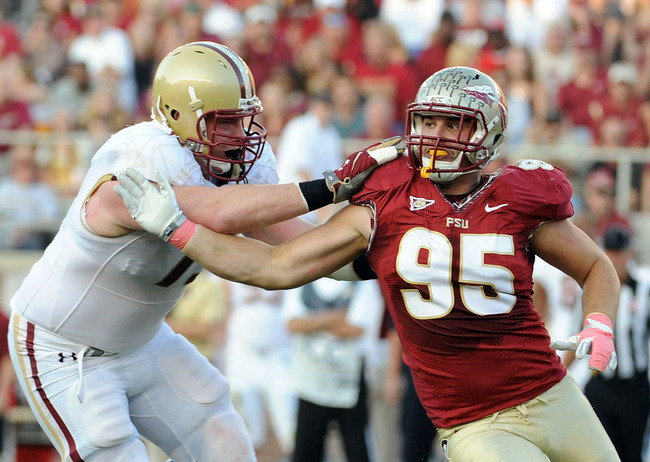 John Wetzel SR OT Boston College
He's big. (6'8" 300). He goes to a college known for producing quality NFL linemen. That's about all I know. Could be a good practice squad/developmental guy.
[ Edited by AllTimeGreat on Jan 13, 2013 at 9:55 AM ]