13. Anthony Davis Rutgers OT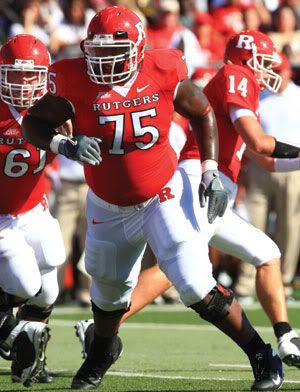 6'5'' 323 lbs fatty! Was a top 5 talent a few months ago. He'll step in at starting RT day one and even push for LT. He can help reapir our O line.
17. Kyle Wilson Boise State CB/PR
Playermaker. Adds much needed speed in the secondary. Wilson is a amazing punt returner as well as a top CB in the draft. Starts as a nickle CB and takes over for Clements when he leaves.
49. Jon Asamoah Illinois OG
With Jon Asamoah the O line is looking very good for the next 10 years, his size and mobility makes him versatile to play either guard positions. He'll beat out Baas for starting LG
79. Mardy Gilyard Cincinnati WR/KR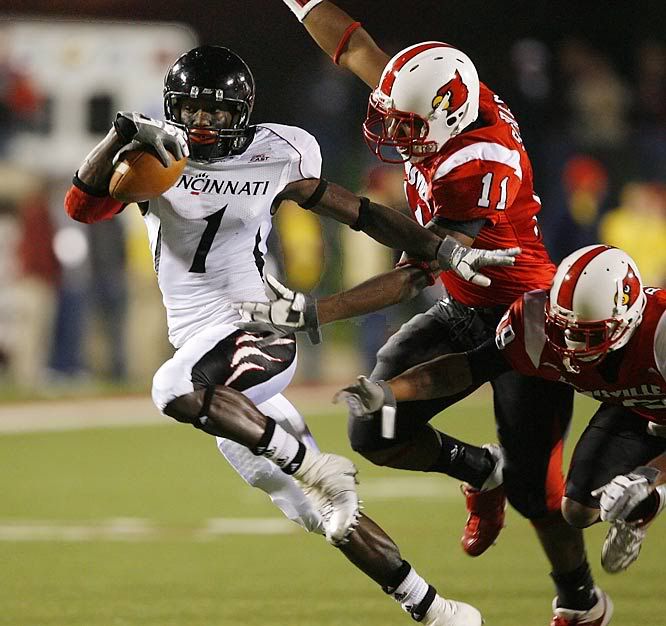 A weapon on offensive and special teams. Gilyard was a great returner in college and fills a huge need we have. Gilyard would be a great slot recevier and draw attention away from Crabtree and Davis.
113. Kam Chancellor Virgina Tech SS
Chancellor is a violent hitter and a great tackler. He played CB, FS, and SS in college and is most comfortable and will be drafted as a SS. He lets Goldson stay at FS and we still get to have 2 head hunters in the secondary.
145. George Selvie South Florida DE/OLB
Selvie played DE in college but scouts see him as a 3-4 pass rusher. 29 career sacks, adds depth in the line backers corp. Selvie and Brooks rushing the corners on 3rd and long would be a night mare for QBs.
182. Micah Johnson Kentucky ILB
Johnson's size and athleticism will have Singletary falling in love with Johnson. He's a run stuffer and is great playing in the box. He'll learn from watching TKO and will eventually be paired side by side with Patrick Willis.
206. Crezdon Butler Clemson CB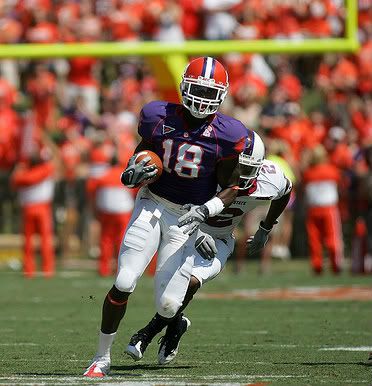 3 year starter at Clemson, has 11 career INTs. Butler is a big CB (6'0'' 191 lbs) and adds much needed depth at CB.
224. Ekom Udofia Stanford DT
Balmer is a bust, we get Ekom and let him tear up players. At 326 pounds hes sure to make an impact.