Videos are auto-populated by an affiliate. This site has no control over the videos that appear above.
Brian Billick appeared on
NFL Network's Good Morning Football
this morning and named Chip Kelly of the San Francisco 49ers as the first-year (on a new team) head coach that he is most excited to see.
"I think the San Francisco fans and everybody wants to see how Chip Kelly's team comes out of the gate," said Bullock. "Now it is preseason, but obviously it's such a dramatic change in terms of the style. They want to see can indeed Chip Kelly's style of play convert quickly in San Francisco. They want to see this high-flying offense and they want to see it now."
When asked what his coaching strategy would be for preseason, Billick reminded everyone that the first preseason game is about evaluation. That's something that 49ers offensive coordinator Curtis Modkins stressed this week. "We're not looking to out-scheme Houston by any means," said Modkins. "We're looking to see who can block and who can be in the right places and who steps the right way, whose fundamentals are the right way and whose pad levels are down, can we throw and catch simple routes. There's not any game planning going on for the first game."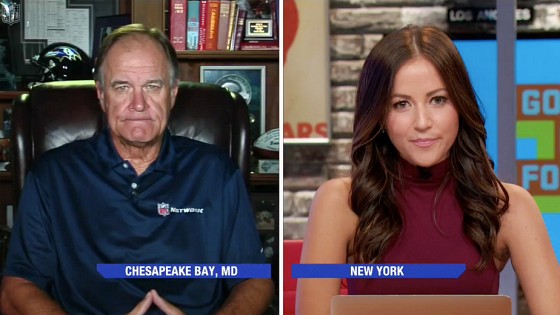 "[The first preseason game] is about finding who you have on your team," said Billick. "This is going to be the most substantial playing time for the young players, for the backup players, save the last game of preseason. But as you know, if you wait until then to show that you belong on that team, you may miss the boat because by then it's too late. So this first game as a coach – starters are in there for a little bit – it's all about 'I want to look at every player I have on the roster and find out who can play.'"
You can watch the entire
NFL Network
segment below.
Billick: I want to see how well Chip Kelly's offense works in San Francisco