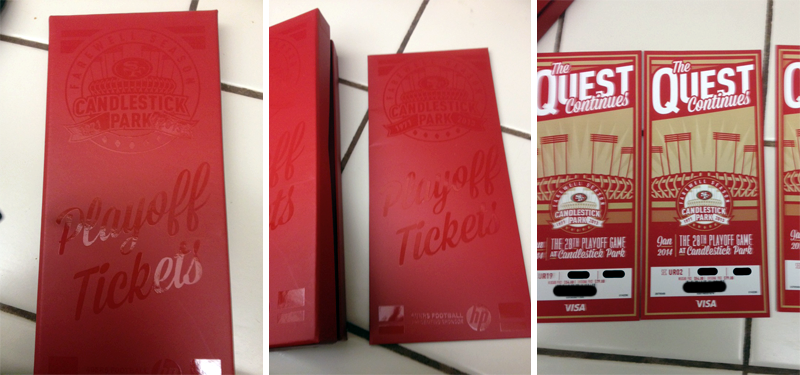 Season ticket holders have started receiving their playoff tickets for a possible NFC Championship game on Sunday, January 19, 2014.
If the San Francisco 49ers beat the Carolina Panthers and the New Orleans Saints beat the Seattle Seahawks this weekend, then the 49ers would host one more game at Candlestick Park -- an NFC Championship game between the Saints and the 49ers.
Of course, if the Saints fail to beat the Seahawks, then the NFC Championship game would automatically be in Seattle.
Special thanks to Nick Church, a longtime fan from San Jose, for the photos of the tickets and packaging.