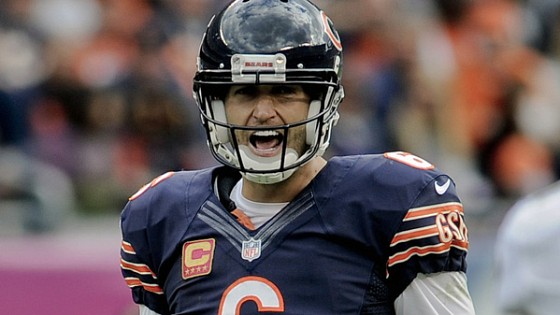 The San Francisco 49ers gave fans an early Christmas gift on Monday night, clinching a playoff spot and sending Candlestick Park off in dramatic fashion with a magical 34-24 victory over the Atlanta Falcons. If the playoffs started today, that would be the final game hosted at Candlestick Park.
To give you a better picture of the 49ers' current postseason positioning, here is the playoff scenario if the season were to end today. The 49ers would have grabbed the fifth seed in the NFC and would be traveling to Chicago to face the Bears in a Wildcard game on either January 4 or 5.
However, the 49ers can improve their playoff positioning during week 17. They can clinch a first-round bye in the NFC playoffs with a win over the Arizona Cardinals and a Seattle Seahawks loss. They can clinch the NFC West and the No. 1 seed with a win, a Seahawks loss, and a Carolina Panthers loss.
CURRENT NFC PLAYOFF PICTURE
Byes:
Seattle Seahawks (1st seed), Carolina Panthers (2nd seed)
Wildcard Game:
San Francisco 49ers (5th seed) at Chicago Bears (4th seed)
Wildcard Game:
New Orleans Saints (6th seed) at Philadelphia Eagles (3rd seed)
A 49ers (11-4) win in Chicago and an Eagles win over the Saints would send the 49ers to Seattle to face the Seahawks on either January 11 or 12.
A 49ers win in Chicago and an Eagles loss to the Saints would send the 49ers to Carolina to face the Panthers on one of the same dates.
Also in the hunt for a playoff spot are the Arizona Cardinals (10-5), Dallas Cowboys (8-7), and Green Bay Packers (7-7-1)
CURRENT AFC PLAYOFF PICTURE
Byes:
Denver Broncos (1st seed), New England Patriots (2nd seed)
Wildcard Game:
Kansas City Chiefs (5th seed) at Indianapolis Colts (4th seed)
Wildcard Game:
Miami Dolphins (6th seed) at Cincinnati Bengals (3rd seed)
Article photo by Matt Marton of USA Today Sports