DOWN WHERE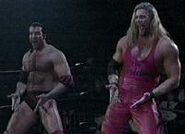 DOWN HERE!!!
Friday 5/31 8:15 ET @Busch Stadium
TV: SF: CSN-BA STL: FS-M
Matt Cain, RHP4-2, 5.00 ERACain earned the win in his last start, although he struggled early again before settling down to go five innings. His stuff is there but his fastball command goes AWOL at times.
Expanded Stats Career Stats
Shelby Miller, RHP 5-3, 2.02 ERA
Miller did not factor in the decision on Sunday as he again couldn't pitch deep, largely because of pitch count problems. Miller threw 105 in 5 1/3 innings. He has not finished six innings in any of his last three starts.