WORLD CHAMPION SAN FRANCISCO GIANTS
The kid was back and we all knew
And everyone was excited
In 2012, the Dodgers spent millions, no1curr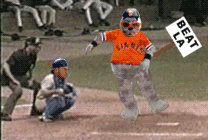 We even watched perfection!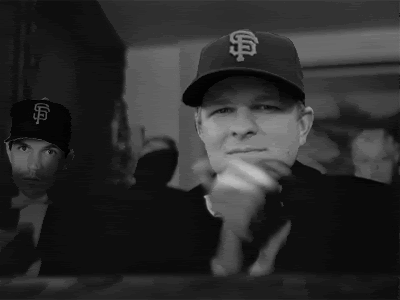 We saw some weird things
The orange was out
and the rain fell!
The Reds thought they had us, so did the Cardinals. But we RALLY CAP'D! Then the Tigers came to town and
And everyone can watch and wait
How about 3 Championships in 4 years! Go G's!
NL West
San Francisco Giants
Arizona Diamondbacks
LA Dodgers
Colorado Rockies
San Diego Padres
San Francisco Giants Active Roster
Pitchers
41 Jeremy Affeldt L-L 6'4" 225
40 Madison Bumgarner R-L 6'5" 235
18 Matt Cain R-R 6'3" 230
46 Santiago Casilla R-R 6'0" 210
70 George Kontos R-R 6'3" 215
55 Tim Lincecum L-R 5'11" 170
49 Javier Lopez L-L 6'5" 220
63 Jean Machi R-R 6'0" 260
50 Jose Mijares L-L 5'11" 265
54 Sergio Romo R-R 5'10" 185
45 Dan Runzler L-L 6'4" 235
47 Eric Surkamp L-L 6'5" 215
32 Ryan Vogelsong R-R 6'4" 215
75 Barry Zito L-L 6'2" 205
Catchers
28 Buster Posey R-R 6'1" 220
29 Hector Sanchez S-R 6'0" 235
Infielders
90 Tony Abreu S-R 5'9" 200
13 Joaquin Arias R-R 6'1" 160
9 Brandon Belt L-L 6'5" 220
35 Brandon Crawford L-R 6'2" 215
6 Brett Pill R-R 6'4" 225
48 Pablo Sandoval S-R 5'11" 240
19 Marco Scutaro R-R 5'10" 185
Outfielders
7 Gregor Blanco L-L 5'11" 185
16 Angel Pagan S-R 6'2" 200
14 Francisco Peguero R-R 6'0" 190
8 Hunter Pence R-R 6'4" 220
Official Website:
http://sanfrancisco.giants.mlb.com/index.jsp?c_id=sf&sv=1