#24
1st & Goal
Identical routes on each side. Back shoulder fade with a flat route underneath. Crabs vs Peterson to the left. VD versus Powers to the right.
ARI calls cover1 man
Kap takes the snap and immediately goes with the matchup of VD versus Powers on the back shoulder throw.
VD pins the ball against his face mask.
As VD tries to secure the catch, Powers knocks it out. Incomplete.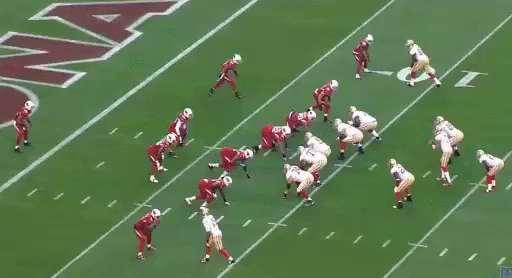 2nd & Goal
Three options for Kap on this play. WR screen to Crabs. Quick throw to Boldin. VD on a skinny post.
ARI calls cover1 man with a spy on Kap.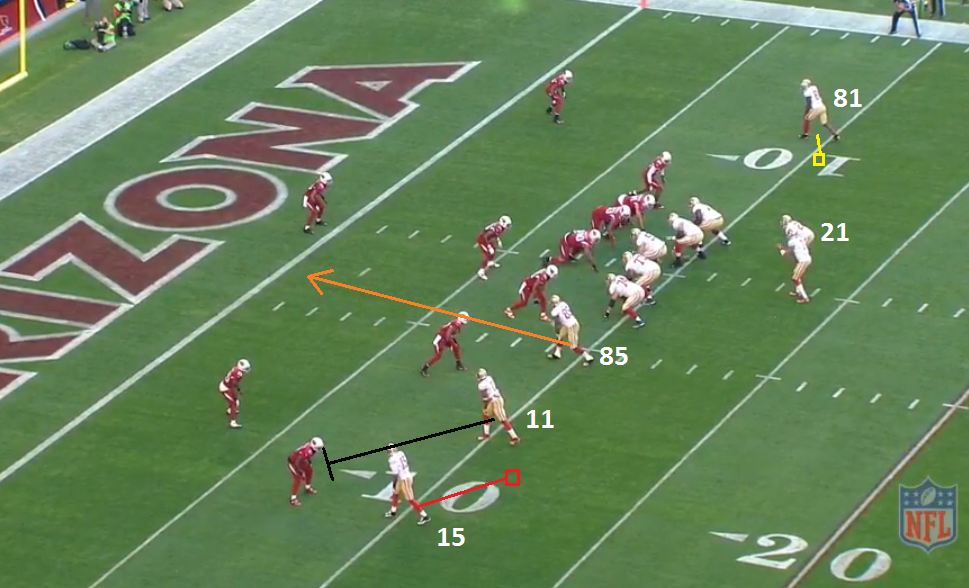 Kap sees the cushion being given to Boldin and quickly targets Boldin.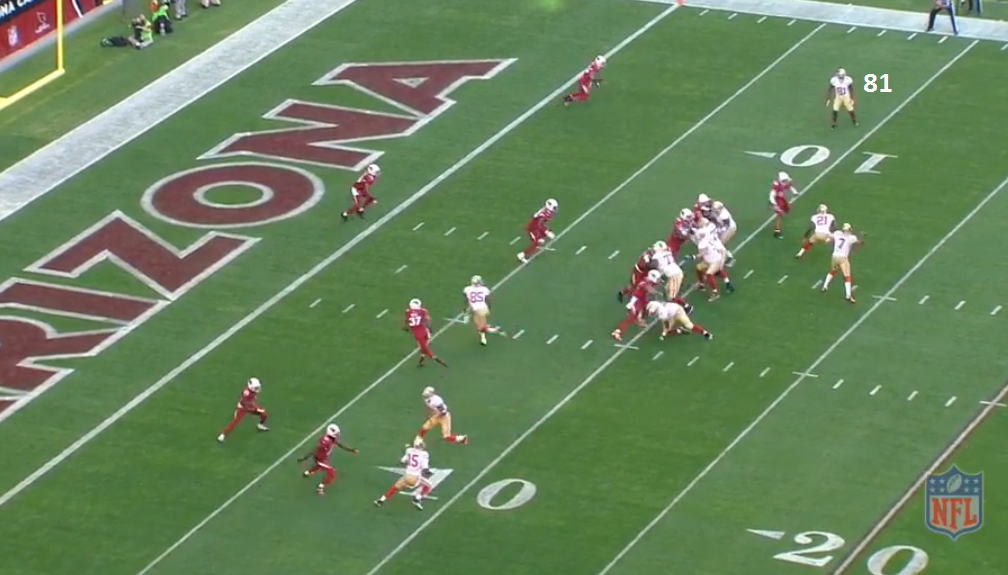 Boldin drops the pass. Not sure how much he could have done with the pass even if he had caught it. Incomplete.
3rd & Goal
Smash concept (Boldin/Crabs) out of a bunch formation on the left. The bunch is to get a rub effect. Back shoulder fade on the right (VD).
ARI calls cover1 man
ARI plays it well on the playside. Kap targets Crabs on the corner route and will get hit as soon as he releases the ball.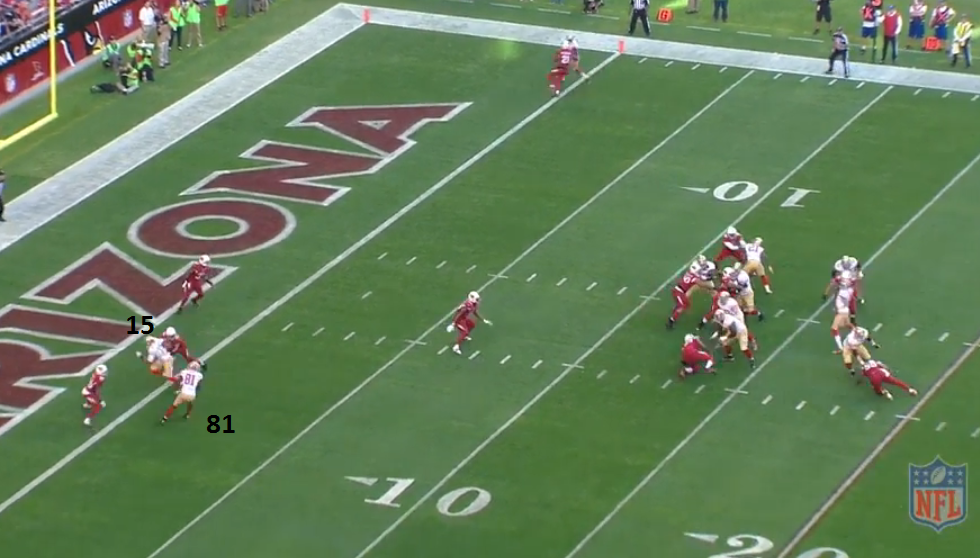 The pass sails high and incomplete. Bring in the FG unit.