#17
1st & 10
The ball is spotted on the 20, so it's a RZ opportunity.
49ers look to attack the top sideline defender with Vance and VD.
After quickly glancing at the strong side routes (Vance, VD), Kap looks over to Crabs on the backside. Kap is mid windup. Notice the positioning of the CB on Crabs. It's going to be hard to get the ball over the top when the CB is playing over the top (not in a trailing position).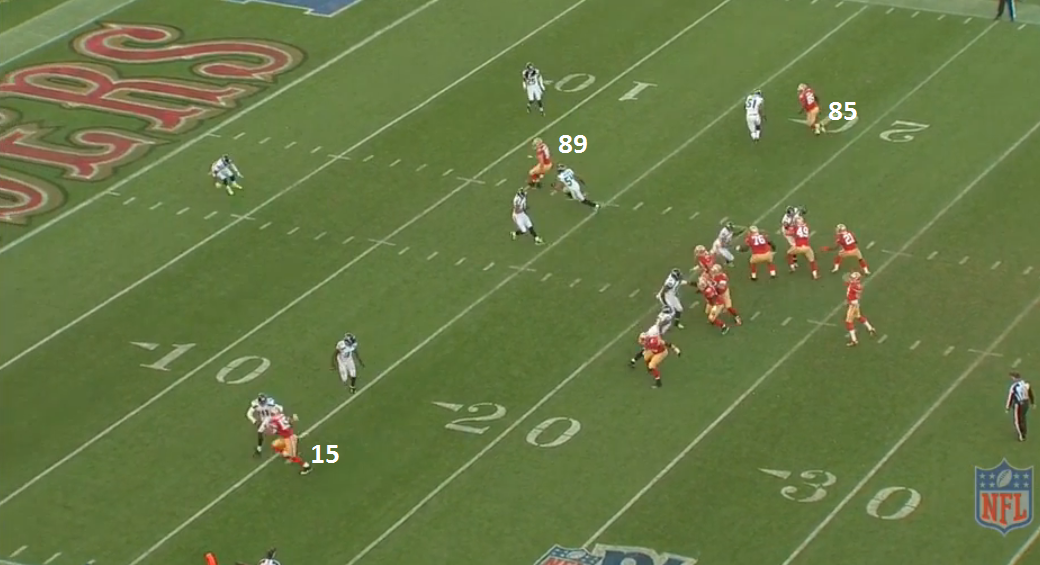 The ball needs to be placed closer to the sideline (Crabs' outside shoulder) so that it's either Crabs catching it, or it falls out of bounds.
Intercepted