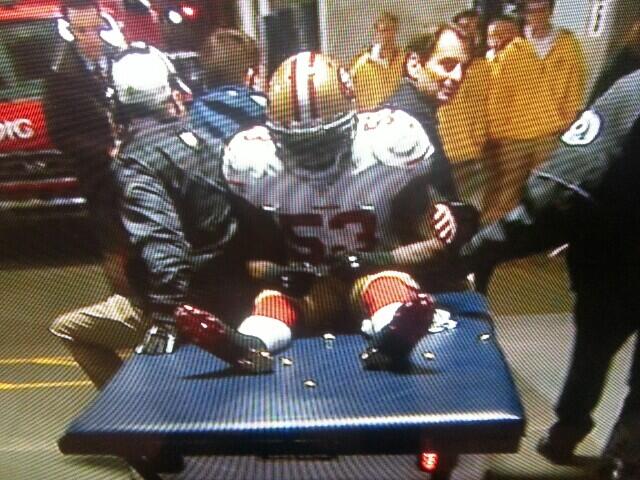 #NEVERFORGET
Seattle 23, San Fran 17
I am just like you. I am a niners fan. We put in our "shift" and then we
gone
. Granted, we all do different things. Some of you are lawyers, doctors, professors, teachers, fire fighters, soldiers (thank you), work in government, strip for cash flo, yo, go to strip clubs and give up your cash flo, yo; work the third shift at the factory, work retail, count people's money, trade stocks, crunch cap numbers, smoke that lala, etc., etc.
We are niners fans. I have noted that most conversations have centered around the state of the team. Admittedly every offseason has its baby-mama-drama, but in this,
the year we are supposed to be grooming ourselves for the tantric sexual dynamo that only a SIXTH WORLD CHAMPIONSHIP CAN BRING, we sit here facing the most epic offseason cock block of our times.
About a week ago, I convinced myself that I could disengage from the Zone for a time. It is good for the soul to step back, catch a breath, watch a little
House
, and reflect on our future. If you have the means, I suggest you do so; it is so choice.
Then it started happening.
It started, to be fair and honest, with Chris Culliver's decision to...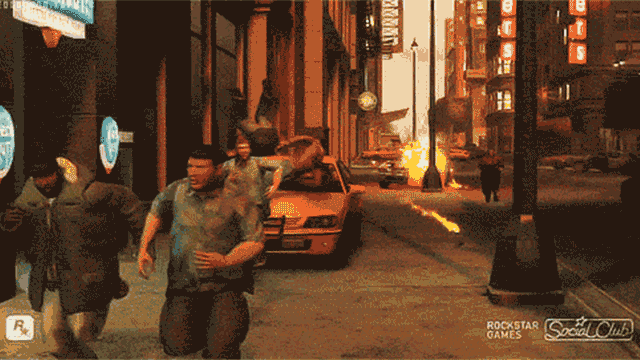 We at Tito the Delivery Guy Studios, a division of Fropwns entertainment, a partner with Captain Hindsight Productions apologize for this gross misrepresentation of Chris Culliver's ill-fated decision making process when it involves...well, everything.
Yep, it was at that moment that I decided....
I admit this did not help, either.
21-1
#SHOULDHAVEBEENREIGNS
But, I thought, Fro, and I replied, "yes, great one?" Maybe, we should take a break. "Sure thing". We will probably cut, Cully. Or see how the
legal system
plays out, then cut him. Granted, in the NFL, which is not reality or is it? You keep, as long as you can politically, the problem child. But, let's be fair, and let this ish play out.
This is called: DENIAL AND ISOLATION
Then this s**t happened:
Wait, wait, wait. That already happened. I mean this....
Swaggy P here,
allegedly,
got mixed up with a questionable young woman that went cray, cray and drug (pun intended) his name through the mud. WHY?
Straight Cash Homie
Maybe, Randy. Maybe. Now do not get me wrong, I think Kaep has done some potato things, we all go a little potato, but....
I suspect there is much more to all of this. I think Kaep is innocent....but not of Potato. He has gone past Potato, he is hashbrowns now.
This is called: ANGER
After a few days of this.....we are awarded for our loyalty with...
Aldon Smith giving oral pleasure to the invisible woman....NO, damnit.
This:
So, I started thinking, and started reading what you are saying. Such as, "how long will he be suspended/gone?" "TSA failed to conduct a proper arrest; thus, it will be tossed." I hear pundits say, "Niners have a big decision to make; deadline looming; keep him until the
legal process
shakes out."
This is called: BARGAINING
I haven't done it yet, but I am close to:
What isn't fair is how hot this woman is, but I digress. I admit here, we do not revel in her hotness. This makes it even less fair.
You know what is coming. But, I want to be different. So, I come home to find out that...
What? It is different! He is running backwards, which makes this play even more ridiculous then before!
No need to explain it, this is called: DEPRESSION
I find it helpful to express these things here, as opposed to an airport, or in a car, or in a hotel room with the enemy (a f**king Seahag was with you!?!??!), or with a guy that hasn't played in a year.
For those that will say I am being negative,
I did not start with Cully, Kaep, or Aldon, but this Lloyd thing has taken it too damn far. We just had an "Oh f**k" bomb blow up in our face. And yet, as the eternal optimist, the guy that tells you:
Even, I gotta say...
"Well...s**t."
This is called: ACCEPTANCE.
Webzone, the Fro is thinking about you. Go outside, hug your kids, hug somebody's kids (but get permission first, perv). Go for a walk. Enjoy the planet. Do something else for a while. This s**t will be there when you get back for the draft.
[ Edited by fropwns on Apr 15, 2014 at 6:54 PM ]