Not sure this thread will do any good. I was going to add to the other all22 film thread, but I didn't like that thread title. If people are done with this game, I get it. I'll try to go in chronological order so we hit the good and the bad. I have mainly watched the 49er passing plays because that's what interests me the most when reviewing a game.
The 49ers made a conscious effort to attack the middle of the field at the linebacker level with the passing game. This makes a lot of sense against a predominantly cover3 defense. With 3 deep defenders (one being a very good FS), that leaves 4 to cover the underneath. Attacking this secondary deep would also require good protection to get vertical, something Kap was not afforded on most dropbacks. So it works in the 49ers favor to have quick developing plays with short routes that try to stretch the 4 underneath defenders. Notice how many routes over the middle of the field were targeted and all the curl routes being ran. Throws to the outside were mainly designed to beat man coverage.
SEA played a lot of mixed coverage in an effort to confuse. This was evident in the much talked about INT. SEA did this many times throughout the game. What I mean is, the CBs (Maxwell, Sherman) were doing different things on any given pass play. One would be playing press man while the other played over the top/deep zone.
Yellow routes are completions. Orange are incompletions. Only pass attempts that show up on the stat sheet are shown below:
1st Quarter:
2nd Quarter:

3rd Quarter: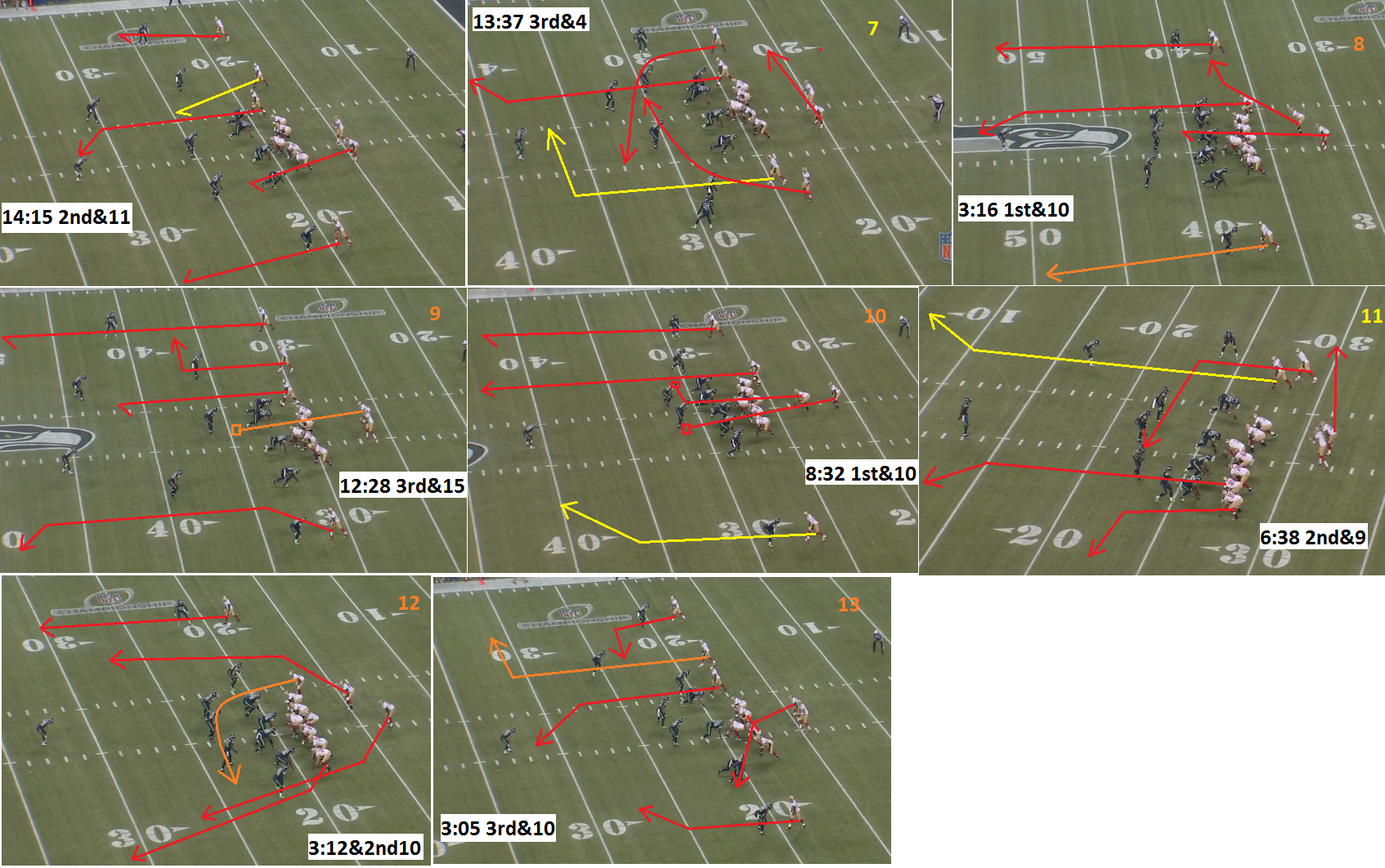 4th Quarter: