NO came out with a power run game and had decent success in the divisional playoff game. They didn't always get positive yardage, but they ran plays that we all have seen the 49ers use with success.
1Q 2nd & 3. This is a look the 49ers should see often on Sunday. Single high safety with 8 in the box. Strong side of NO's formation is the left with the TE next to the LT. SEA's alignment is balanced with 4 defenders on each side of their formation.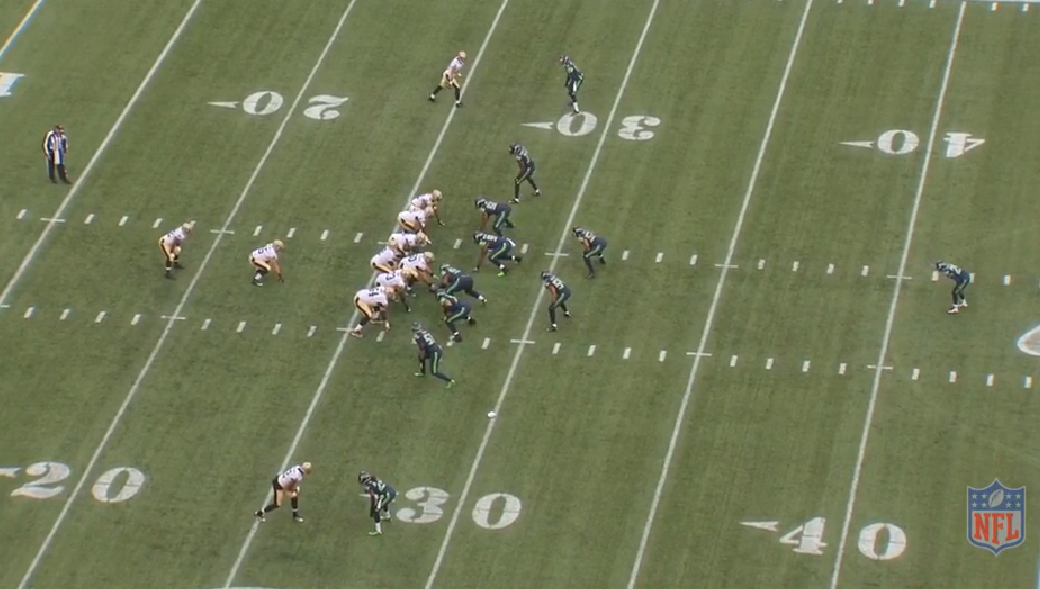 Below: Can Dixon/Tuku step up as a lead blocker?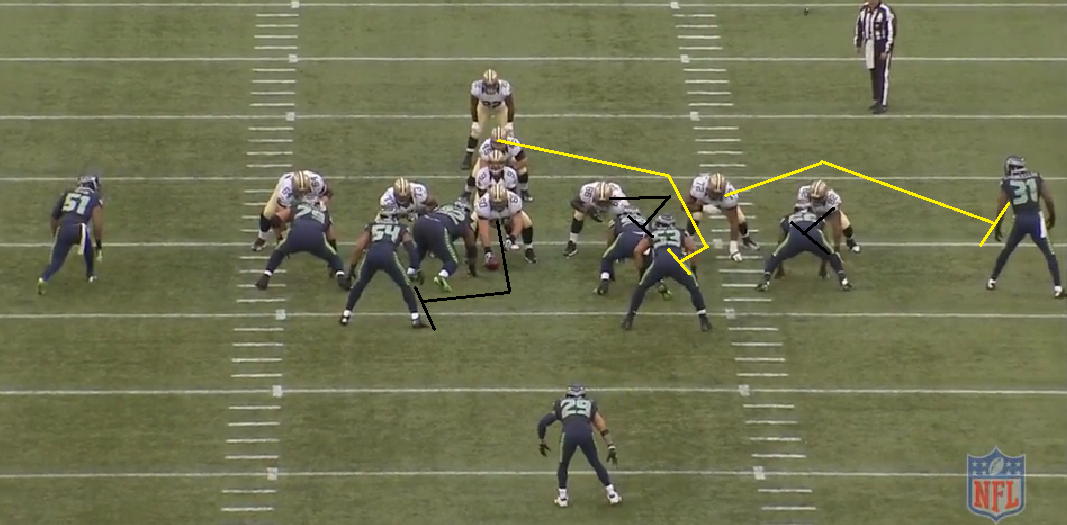 The play:
Below: 22 personnel (2TE, 2RB), balanced formation.
The play: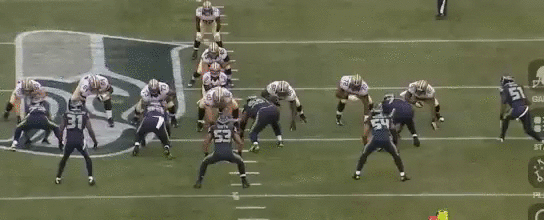 Below: 22 personnel, balanced formation. 9 in the box for SEA as NO runs to the side with 4 defenders.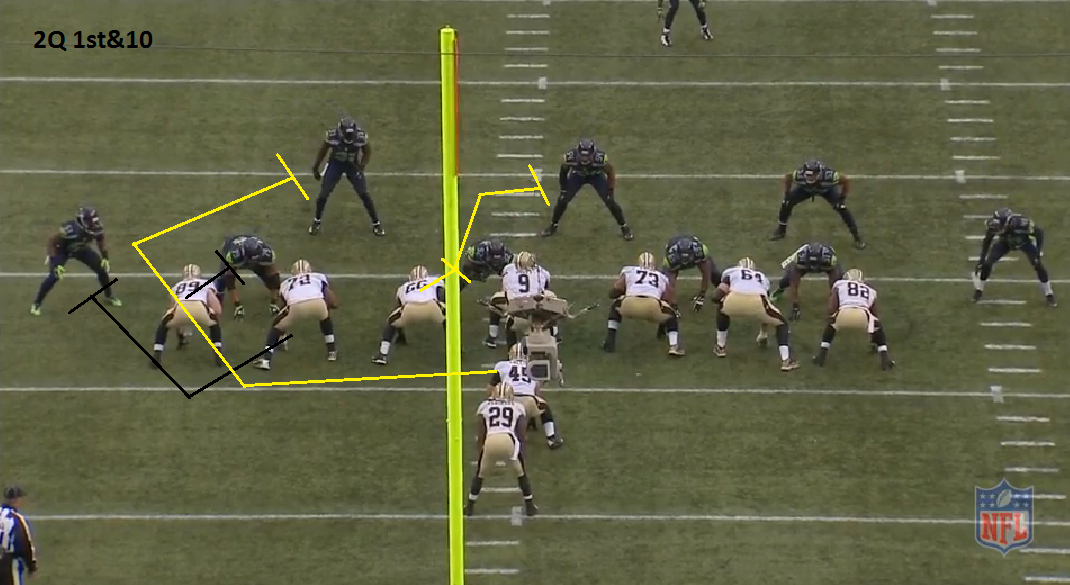 The play:
It's critical that Kap makes the proper run game audibles to run to the side of the formation where the 49ers have the numbers advantage. SEA LBs are faster than they are strong so if the 49ers can get helmet on helmet blocking, Gore will have some lanes.