Sorry for the lateness of this, but as I said last night we lost a member of our family Monday morning. More on that later.
1) Kap: I think it's important to keep in mind who they were playing. That's the best secondary in the NFL they were up against. I HATE those guys, and one in particular (more on that later), but they are damned good. Kap tried to make a few of those back shoulder throws that he's becoming adept at throwing in the past few weeks and they were very well defended...and maybe even illegally defended.
The INT...it;s really easy to put that one on Kap and he did so himself, but there is a part of me that wonders if the design of the play was supposed to be that Crab go up over the defender to get the ball. Kap threw one just like it last week to Boldin. What further makes me wonder that is the reaction of Crab himself right after the play and in his tweets after the game. He blames HIMSELF on that one...not Kap.
Anyway...not a great game but by far the best game Kap has played vs Seattle.
2) Gore: Wow. It wasn't the running that has me wowed. It's the SMARTS to get down in bounds. Those small decisions are huge and are all the difference between winning and losing.
3) Sherman: You can always count on good ol' Dick Sherman to say something stupid and act like he knows something nobody else knows. So damn arrogant. So damn false. "This is a glorified practice". "They got the calls". "We expected a blowout". It amazes me constantly how Seattle fans go on and on and on and on about how big a "douche" Kap is and how Harbaugh is the antichrist and then turn a totally blind eye to the biggest a$$hat in the NFL who resides in their own secondary. The guy is good. Check that...the guy is GREAT. For a fanbase that states the 49ers have no "class", its 100% hypocrisy claim that and then support Dick Sherman.
4) Crab: Clearly not all the way back, but making strides. A bit better every week. Still sometimes seems to be playing out of control, but I think that's more rust than anything else. He seems to have much more strength and confidence in that leg than I'd anticipated he'd have at this point.
5) Boldin: Godsend. Still slow as molasses, but just so damn tough and smart. Crab coming back is preventing teams from doubling him and we are going to see more and more of him running open than we did earlier in the year.
6) Bowman: This just in - He's good.
The speed that he closed on Wilson with shocked even Wilson. It doesn't look like he's moving that fast but he's flyin'.
7) Dawson: GREAT signing. Remember that feeling of dread last year whenever Akers would trot on the field? Gone.
8) CB: I think it's fair to say that Rogers is playing in his last few games in SF. We'll have to see on Brown. Brock has continued to look really, really good though. Wright is just getting himself back into playing again so it'll be interesting to see what happens with him. Culliver should also be back next year and I'd expect to see the 49ers draft a CB or 2 to compete.
9) Playoffs: It looks like the 5 seed might be a possibility. Dead heat with Carolina, tho they own the tie-breaker. They still have to play NO again tho. That would change things a bit. Niners look like they'd go to Detroit in round 1 and then go to NO in round 2. Those are both winnable games. The Panthers would have to go into Philly and if they won go to Seattle. That would give the Panthers a shot to knock off Seattle in Seattle. If the 'hawks win, that sets up a 49ers-Seahawks NFC Championship game in Seattle. That could be fantastic. Its a rough game, but it'll be worth the shot to knock them off in their house.
10) Grace: This one is purely selfish and has nothing to do with football. Many of you have already offered your condolences when I mentioned that we were forced to put our Siberian Husky Grace to sleep Monday morning. For that, I thank all of you.
RIP Grace Aspen Steele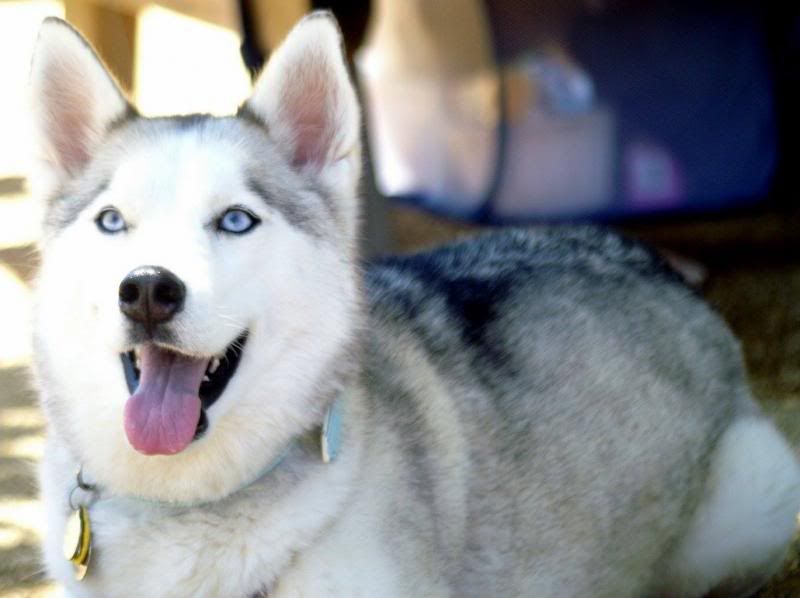 [ Edited by Marvin49 on Dec 10, 2013 at 1:08 PM ]