Just a little ammo in case you run into Packers fans who try to claim "He started his leap in bounds. He can't just stop his forward momentum!"
Here is where he
started
his leap off his right foot. Kaepernnick has already crossed the plane. No way he's running up field unless this is the matrix.
This might be a good time for him NOT to follow through with the clothesline, given how far out of bounds he now is.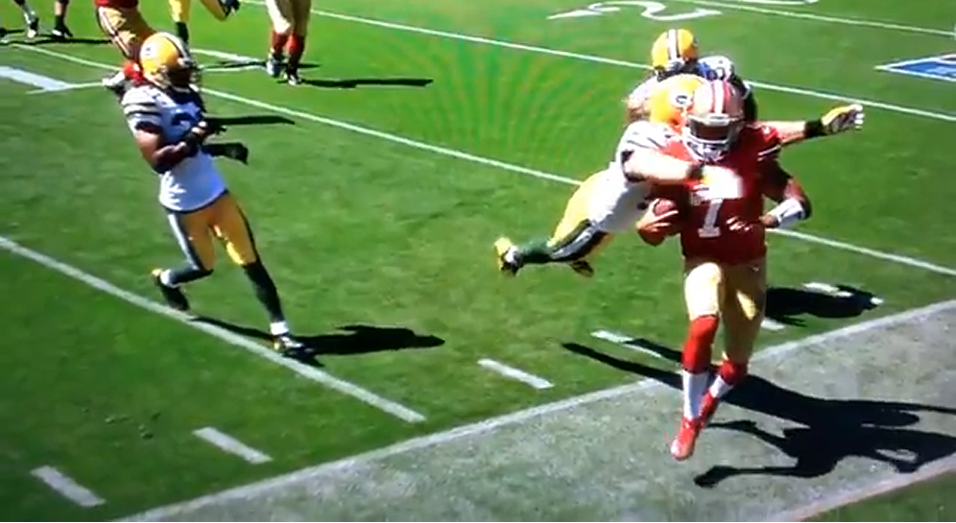 OK, how about now that both of your entire bodies are beyond even the white barrier? Let go of his jersey perhaps? Nah!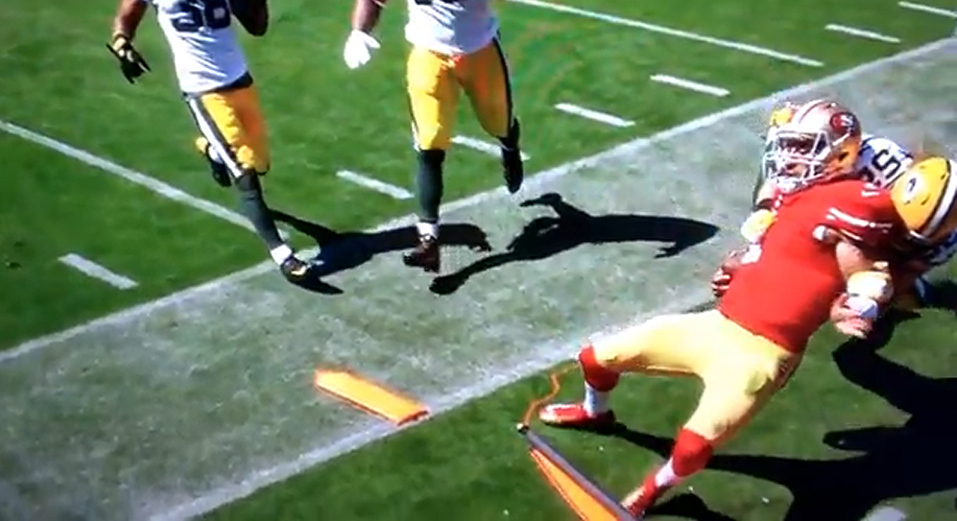 Clay would much rather slam him on his back way out of bounds, bouncing his head off the ground. Sure, you hurt your team drawing a personal foul by trying to injure a fellow player. But at least you helped heal the bruised little egos of you and some of your man-child fans.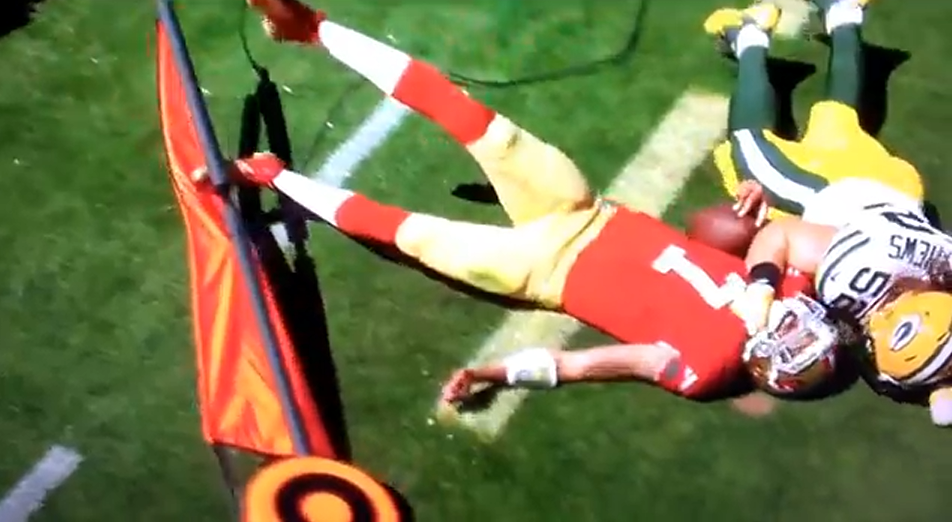 But at least you shook him up, right? Took him off his game? No, he threw a touchdown the very next play.
69% completion percentage
3 touchdowns
0 interceptions
412 yards
Good D, bone head. Good D.
[ Edited by USArmyParatrooper on Sep 11, 2013 at 12:48 AM ]