I'm starting a central thread where all photos and videos can be posted.
I'm still uploading more photos & videos, but here's the first 30% of a 1.2 GB upload. Check back tomorrow when it should be completed. There's tons more stuff, as there were a total of three photographers taking pictures and shooting video.
For now, check this out. All the video clips have a little *play* symbol on the bottom left corner. Enjoy!
Photos & Video from the 1st Day of Training Camp 09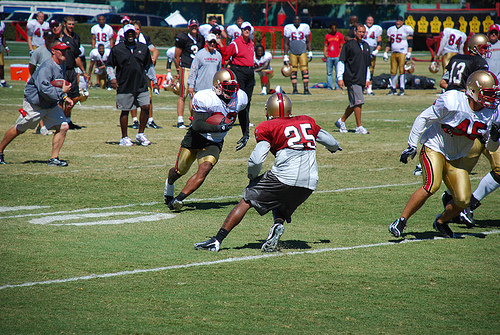 [ Edited by Psinex on Aug 3, 2009 at 10:04:23 ]