I've been a 49ers fan for since i could remember! being that i'm a 80's baby and was born the year of the superbowl. i've collected a few things that i'd like to share! and tell my story behind it! and for the rest of you in the zone! if you got storys to go with your memorabilia lets hear it!
so in the 80's i had a oldschool starters 49ers jacket. all black with the sf patch over your heart and the 49ers decal on the back and now that i'm way older i could never fit into that medium jacket again. so now i take it to 49ers events like family day and i get signatures on it! on the front right under the SF logo i got patrick willis's signature. he's the only current 49er on the front of the jacket! actually only 49er on it. then on the back i have nothing but oldschools! enjoy! can't wait for the season! ohhh also in the picture is a black 49ers willis jerzey. it's a knock off but it looks mean!
lets hear your story!
[img=null]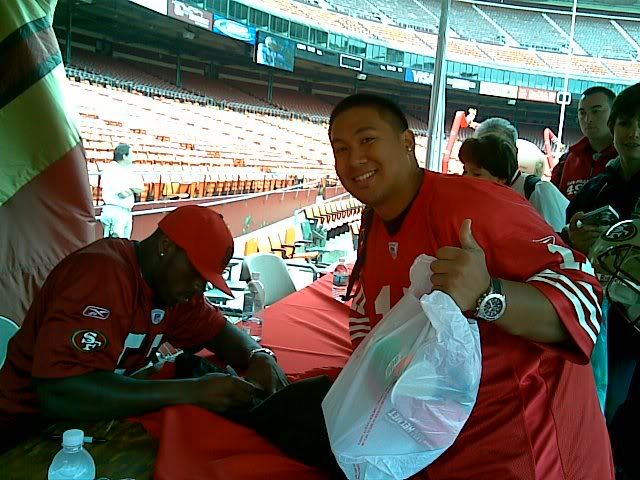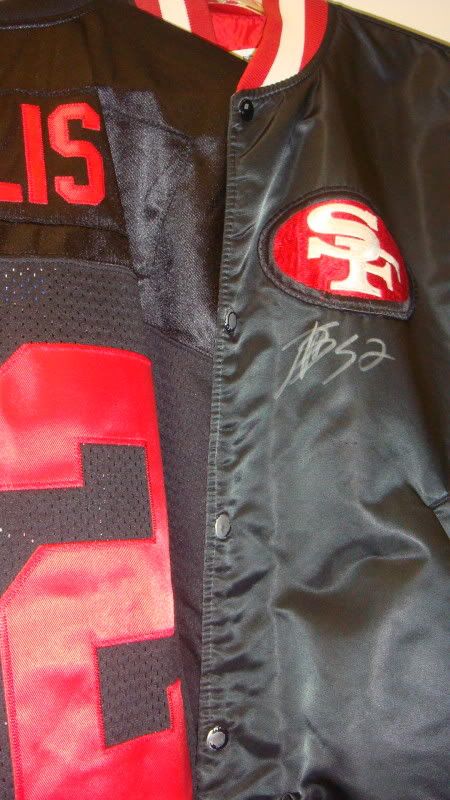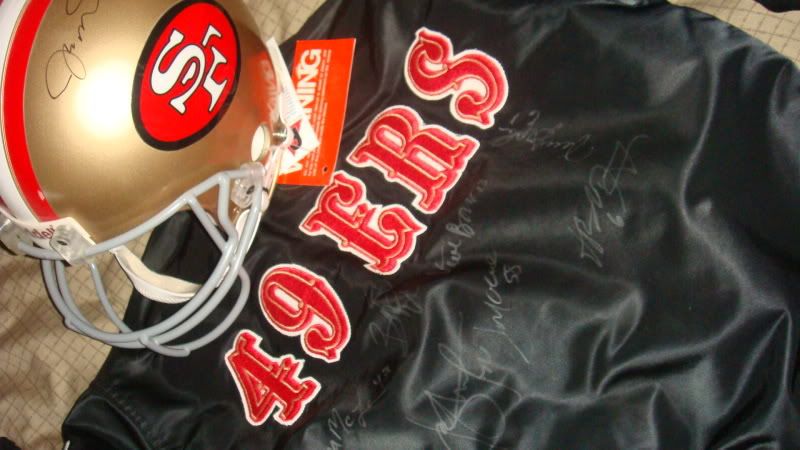 [ Edited by alanbeez22 on Jul 17, 2009 at 5:54 PM ]