name a guy that literally no one is talking about, but who could make a roster in the right situation.
to start, here's beau blankenship, rb, ohio.
when you look up "poor-man's ray rice" in the dictionary, this guy appears.
he's a short, square running back who goes downhill and has speed (4.47). he's low and he can disappear in the weeds, leaving defenders a step slow in finding him.
pretty decent goal-line back, also.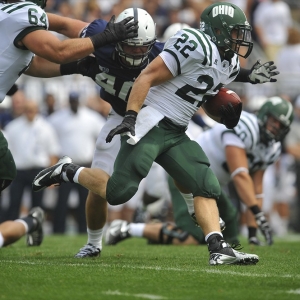 who's your guy?