here's whom i think will be the best-player-available when we pick. no thought to position and need; just BPA. football player.
rd 1 carlos hyde rb ohio st. -- with some remedial fitness work, he'll bring the pain for 4 quarters.
rd 2 demarcus lawrence olb boise st -- with a couple years of nfl polish, he's a stud.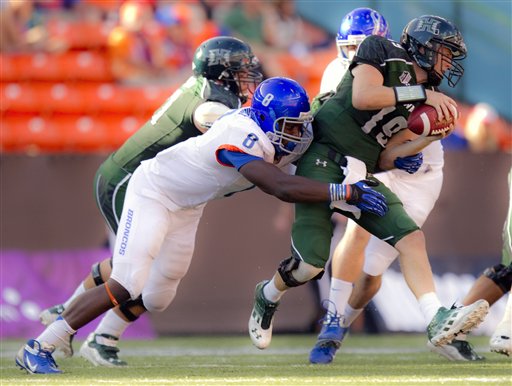 rd 2 bruce ellington wr s carolina -- with football cleats on, he's got 1st rd athleticism on the grass. investment
rd 3 terrence west rb towson -- nice balance, inertia and feet for weight. bell cow ability.
rd 3 jarvis landry wr lsu -- ability to out-battle defender for ball makes up for lack of 2nd gear. intangibles
rd 3 antone exum cb/s/ST virginia tech -- #2 corner in a couple years. ST now, maybe forever.
rd 4 brent urban de virginia -- nice measureables. quality backup 5-tech down the road.
rd 5 rajion neal rb tenn -- nice blend for between the nfl tackles
rd 7 michael sam de missouri -- forgettable athlete, but does have linear strength, quickness and torque to rush
rd 7 conner shaw qb s carolina -- ability shows through under pressure. great long-term backup prospect
rd 7 kain colter wr northwestern -- athletic, smart, yak ability