This mock has NO trades or proposed trades:
1st Rd; #30:
Kyle Fuller, CB - Virginia Tech
We have issues with our secondary, especially with the arrest of Culliver. Fuller has good size, quickness, and is consistently one to go after the ball and it shows with his vertical on the field.
2nd Round; #56:
Lamarcus Joyner, CB/S - Florida State
Team leader and versatile, something our coaches love. He can come in and play the slot right away and take over at safety in the future.
2nd Round; #61:
Jordan Matthews, WR - Vanderbilt
The Matthews/Moncrief debate continues, but I go after the receiver with the better hands. I know he's not the burner we're all looking for, but we still get a strong, physical receiver with long arms that can compete for jump balls.
3rd Round; #77:
Justin Ellis, NT/DT - Louisiana Tech
Ellis is an absolute mammoth in the middle and shows surprising quickness. We've got a pretty deep DL rotation with Ellis, Tank, and Ian coming back allowing Ray and Cowboy their breathers.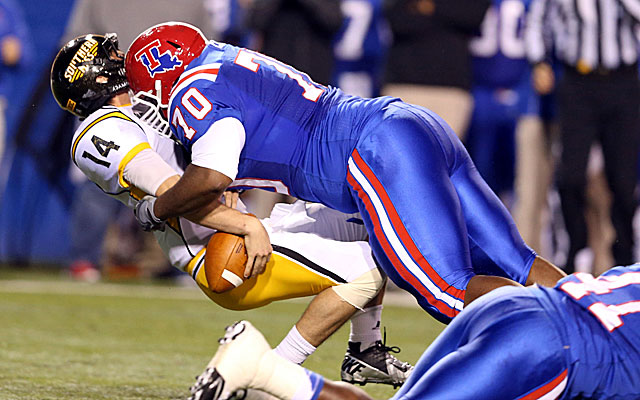 3rd Round; #94:
Jaylen Watkins, CB - Florida
Not the big name coming out of Florida like Roberson and Purifoy, but Watkins deserves the attention. He's feisty and sticks to a receiver's pocket throughout their route. Could see time in the slot as a rook. 3rd Round; COMP:
Max Bullough, LB - Michigan State
Strong, emotional leader for a very stingy Spartan defense. Very football smart and can act as the thumper of our defense on day 1 with Bowman recovering from knee surgery.
4th Round; #125:
Tyler Larsen, C - Utah State
Could be gone by our pick. Not the mauler like most of our lineman, but Larsen is a technician and can just outsmart defenders. Also very durable.
5th Round; #158:
Zach Fulton, OG - Tennessee
Fulton is massive at guard, but still very raw. Scouting reports say he's very coachable and the type of guy that will stay after practice with coaches.
7th Round; #218:
Allen Hurns, WR - Miami
PS player. Hurns is a speed demon and became the #1 target for Miami last season.
7th Round; #219:
Arthur Lynch, TE - Georgia
A poor man's Vance McDonald. Good receiving threat that will need to work on blocking.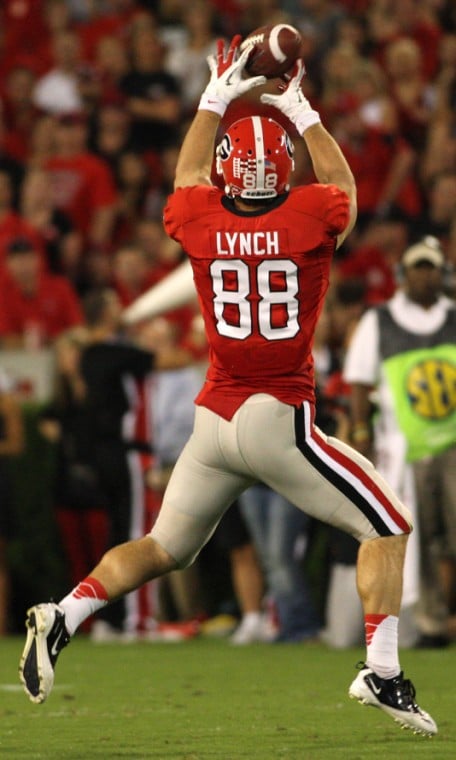 7th Round; #222:
Jeremiah Sirles, OT - Nebraska
Filler selection.
GO NINERS!!!
[ Edited by LaMichaelJeff on Apr 18, 2014 at 2:58 PM ]