Now that we pretty much know who's going to be in the draft and who isn't, I think it's time for another mock! This time I've included a couple of trades as I have a much better sense of where we'll be picking (between 30 and 32!)
Trade #1
We trade up into the 17-20 range of the first round, swapping first and sixth round picks while giving the 2nd rounder we received from the Chiefs in exchange for a 4th round pick.
Trade #2
We trade the 3rd we received from the Titans to move up around 10 or so slots in the 3rd round and in return we give up our 5th round pick.
1st. Marqise Lee WR USC
This is my guy, and I'm sticking with it. We would have to trade up to grab him, but I think he's definitely worth it. This guy offers a level of explosiveness that is second only to Sammy Watkins, and has an ability to make sharp cuts and play with great suddenness to his game which allows him to get open and break away from defenders. Plus he plays with a lot of heart, as he played through a nagging knee injury for a significant portion of the season. Lee is a dynamic offensive weapon, and I believe offers the right stuff to really make our offense explosive with the ability to beat you in a lot of different ways.
2nd. Deone Bucannon SS Washington St.
This guy fills up the stats sheet with 109 Tackles, 4.5 TFL, 5 INT, and 3 Forced Fumbles in 2013. In 4 years he's started 43 games, and has gotten better each year finishing with 14 interceptions and 7 forced fumbles for his career. He also racked up first team All-American and All-Pac-12 honors for his play this year. And when Bucannon hits opposing players, they stop dead in their tracks. He plays like he's shot out of a cannon (pun intended) and would be awesome lined up next to Reid in our secondary.
Bucannon vs. Tre Mason. Bucannon won.
http://www.youtube.com/watch?v=8wwqKeXwOOQ
3rd (from Tennessee). Kyle Fuller CB Virginia Tech
We use our 5th rounder to trade up about 10 spots to the top of the 3rd round and grab Fuller, an aggressive, physical, and fundamentally sound CB from CB University. He slides a bit due to the injury that ended his senior season prematurely, but he should be fully ready to go come draft time.
3rd. Kelcy Quarles DT South Carolina
A talented but raw DT prospect for Tomsula to groom. At 6-4" 295 lbs he's prototypical size for a 3-4 end, and has some impressive pass rush skills (he picked up 9.5 sacks in 2013). Yeah, he played on the same line as Clowney so he definitely benefited from all the attention paid to Clowney, but Quarles is an impressive prospect in his own right.
3rd (Comp). Jimmy Garoppolo QB Eastern Illinois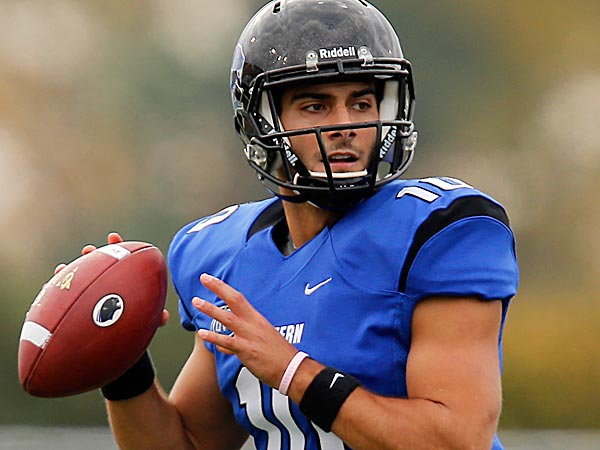 A deep and talented QB class allows him to drop to us here (he would probably go anywhere from the mid 2nd to early 3rd in a normal draft class). Very good small school prospect with good athletic ability and NFL quality arm strength, Garoppolo is one of my favorite QB prospects in this class. He will take some time to develop as a small school guy, but we have the QB whisperer for him to learn from.
4th (from earlier trade). Cody Latimer WR Indiana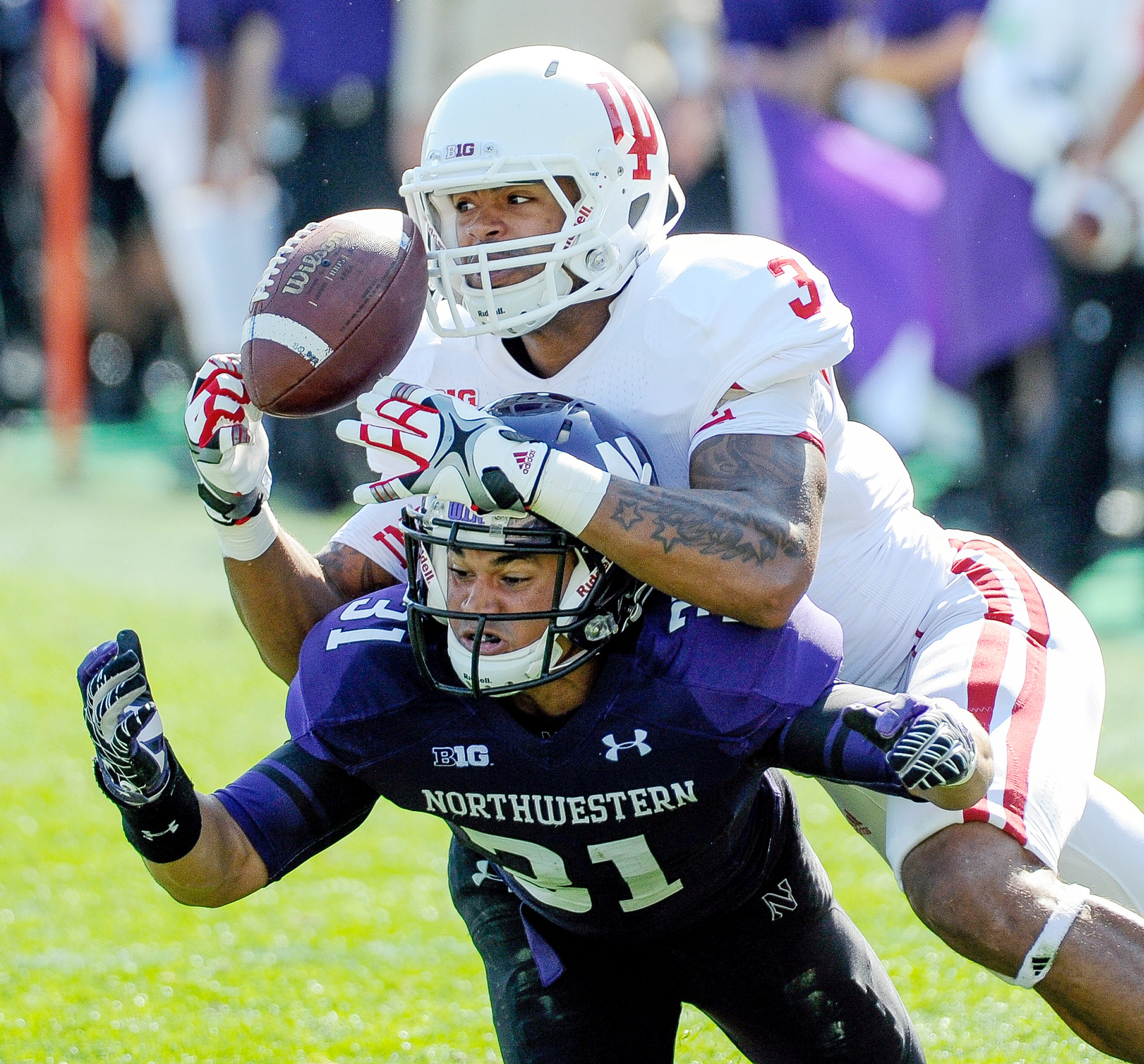 As deep as this QB class is, this WR class is even deeper with the crazy number of talented juniors that declared early. Latimer is one of those guys and while more raw than most, he's got talent to spare. Stash him as a developmental guy as our 5th or 6th WR and potentially reap the rewards a couple years down the line.
4th. Tyler Larson C Utah St.
A big, mauling center to compete with Kilgore as our starting center next year.
6th (from earlier trade). Josh Stewart WR Oklahoma St.
Another talented junior entrant, we trade up into the top part of the 6th round and grab this talented slot receiver who also happens to be a damn good PR.
7th (from Indianapolis). Spencer Long OG Nebraska
With the amount of picks we have, we can afford to take a chance on a talented player coming off of a torn ACL. This could pay major dividends for us down the line as Long was one of the top guards in this class before his injury. I have us trading up to the top of the 7th to secure him in exchange for our original 7th rounder and the one we will get from Indy.
7th (from New Orleans). Gator Hoskins TE/FB Marshall
If he pans out, he could be our swiss army knife, doing the things that Delaine Walker used to do.
7th (from Carolina). Viliami Moala NT Cal
A surprise early entrant, he's a massive former top recruit who never really put it together in college but could be a nice guy to stash and develop on our practice squad and get coached up by Tomsula.
7th (Comp). Brandon Dixon CB Northwest Missouri St.
Small school cornerback. Don't really know much about him, but has prototypical size and what I've heard sounds interesting.