So McCoy and Tolzein have not looked good and BJ Daniels is a rookie. Anyone else think we should draft a QB in day two to groom?
When the Redskins drafted Cousins people thought it was weird but he did well when he got a shot last year. They will probably be able to trade him for a high pick
So my suggestion: Stephen Morris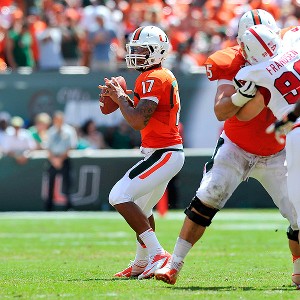 He probably won't come out but Marcus Mariota doe!
[ Edited by teeohh on Aug 25, 2013 at 5:49 AM ]