In 2014 Ahmad Brooks is due to make $7,500,000 and in 2015 $8,500,000. We've got our backs up against the salary cap wall at the moment, being only $1.7 million under the cap. Although Brooks has had a few really nice clutch series of plays, Brooks has only racked up a mind boggling 26.5 career sacks and has averaged 6.25 per regular season since joining us for the last 4 years. We were rumored to be trying to target this position last year with Bruce Irvin who came in and gave Seattle a nice burst to their pass rush. This is a position that needs to be addressed sooner rather than later, and we need a contingency play for generating pressure on opposing QBs in the playoffs in case Aldon gets injured. We need quality depth with upside behind them, because we may not be able to afford to keep him next year regardless of how much some fans may have enjoyed his streaky play. I know we have some untested depth at the position in Cam Johnson and Darius Flemming, but I feel this is a need we can address in the draft.
My favorite guy for the job is: (Drum roll please M'kay)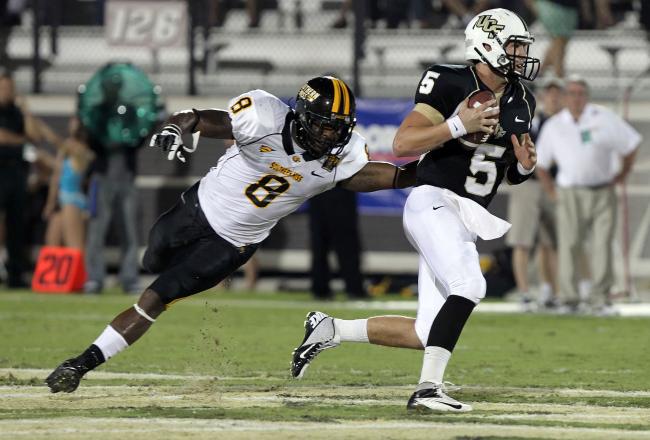 OLB Jamie Collins - Southern Mississippi
Raw athletic talent that flashed play making ability. He's someone we could get on day 3 that could spend a year behind Brooks and Smith learning the game.
[ Edited by NTeply49 on Apr 9, 2013 at 10:27 PM ]