J.Goodwin stays for one more year. We had the best O-line in the league last year, let's just leave it alone.
Goodwin graded out as our lowest OL but still was top 10 in the league.per Pro Football Focus
"The worst you can say is that Jonathan Goodwin is a Top 10 center, whereas the rest of the guys are Top 3 at their positions."
https://www.profootballfocus.com/blog/2013/01/28/ranking-the-2012-offensive-lines/4/
Re-sign
Dashon Goldson FS Its not looking good, but I would rather keep Goldson, move him to SS and give Whitner's money to him
I.Sopoaga to be a backup at any of the D-Line positions. Will hopefully be cheap 1 year deal. A good NT but prefers DE.
Gooden or Grant: Hopefully Grant but if someone pays him to be a starter, he's gone.
Players not to re-sign
Eric Bakhtiari DE not good
Tramaine Brock CB not good
Leonard Davis G old
Ted Ginn Jr. WR not good
Tavares Gooden Larry Grant LB one stays one goes
Clark Haggans LB old
Brandon Jacobs RB crap
Ricky Jean Francois DE too expensive
John Matthews WR not good
Darcel McBath S not good
Ryan Pontbriand C not good
Delanie Walker TE want him but to expensive
Mike Wilhoite LB
FA
BUF WR David Nelson.
Height: 6-5 Weight: 214 Age: 26
Had 61 rec in 2011. Tore his ACL in week 1 in 2012. Bills have elected not to tender him.
Should be fairly cheap on a 1 or 2 year prove it deal. My hope is that Wheaton is the starter day one but just
in case, Nelson would add some experience on a young WR core.
DET DT Sammie Lee Hill
Height: 6-4 Weight: 329 Age: 26
A good player that has had to play behind Suh, Fairly and Corey Williams. Short amount of playing time could equal a cheaper deal for us.
Would compete for NT and add depth to the whole D-Line.
CLE QB Josh Johnson
Height: 6-3 Weight: 205 Age: 26
Cheap, knows the offence, can run zone read, familliar. Would compete with C.Klein for a spot.
CUTS/TRADE
A.Smith
M.Manningham (injury settlement)
D.Akers
A.Dixon
C.Hall
The following might have trade value with Eagles,Browns,Saints and possibly Falcons and/or Bills Switching to a 3-4.
But they get cut either way. Shhhhh
I.Williams
P.Haralson
W.Tukuafu
Donte Whitner
Draft
Round 1-31
Datone Jones DE or Margus Hunt DE
6'4 283 6'8 277
Who ever is still there. Leaning towards Jones, Margus is a freak but he's overaged.
Round 2-34
Trade down to 54 with Miami. We get a 3rd(#82 via CHI) and a 5th(#140). We use those two picks and pakage them with
our 3rd(#95) to move to about a 2nd(#57).
Round 2-54
Jordan Poyer DB Oregon State
6'0 191
Half of Poyer's six career interceptions came against NFL-caliber quarterbacks, as he picked off Brock Osweiler twice last year and
Matt Barkley in OSU's stunning 36-7 demolition of the Trojans in 2010. Not only did Poyer demonstrate the
confidence and athleticism necessary to handle the one on one responsibilities expected of cornerbacks in
OSU's blitz-heavy scheme, he continued in his role as the Beavers' primary returner, averaging a gaudy 14.1 yards per
return on punts (including an 85-yard touchdown vs. UCLA) and carrying a 25.9 career average on kick returns.
CBSsports.com
Round 2-57
Markus Wheaton WR Oregon State (My only must have player in the draft. IMO He will be the best WR in this class.)
5'11 189
First Team All Pac-12 honors with 91 grabs for 1,244 yards and 11 touchdowns in a breakout performance
that helped him surge past Rodgers, Chad Johnson and T.J. Houshmandzadeh to leave Oregon State as the
school's all-time record holder with 227 career receptions.
A willing receiver over the middle with the toughness to handle running with the ball on the fly-sweep,
Wheaton has the production to prove that he isn't just a track athlete in football pads... he's a big play
waiting to happen. Wheaton tends to play too fast at times in his routes, but when controlled he has the
sudden moves and athleticism to create and make smooth adjustments to the ball. cbssports.com
Round 2-63
Brandon Williams NT Missouri Southern
6'1 335
Just the third player in Division II history to be recognized as a three-time All-American,
Williams earned an opportunity to prove himself against the nation's elite at the Senior Bowl and
turned heads in doing so.
Despite possessing the frame of a traditional run-stuffing nose guard, Williams was used up and down
the line at Missouri Southern and proved to be quite a pass rushing terror, smashing the school record
with 27 career sacks. This wasn't the case of a player dominating weak competition in a few games,
Williams recorded at least one tackle for loss in all but one contest during his senior season.
He ranked second on the team with 68 tackles in 2012 (including 31 solo stops) and recorded 16.5
tackles for loss, 8.5 of which were sacks.
Cbssports.com
Round 3-74
Phillip Thomas FS Fresno State
6'1 208
Blessed with good physical traits and even more impressive instincts and toughness, Thomas has proven
himself to be a natural playmaker over four starting seasons with the Bulldogs. He's responsible for
producing 20 turnovers (13 interceptions, six forced fumbles, one fumble recovery) over his career and
joined Alabama's Dee Milliner and Mississippi State's Johnthan Banks as a finalist for
the 2012 Thorpe Award as the nation's top defender.
cbssports.com
Round 3-comp
Jamie Collins OLB Southern Mississippi
6'4 250
(not sure he'll still be here) mad hops though
Round 4-127
Trade for 2014 3rd round
Round 5-152
Chris Harper WR Kansas State
6'1 230
(Delanie 2.0 exept he can catch.)
Harper is a coordinated athlete with above average body control and focus, tracking the ball
beautifully and snatching it out of the air with his reliable hands. Harper isn't overly explosive and
is more of a one-speed player, but has been improving each game as a route runner and is an effective
perimeter blocker with a strong core for the position. While not a track star, Harper has good-enough
football speed and is one of the more underrated receivers for the 2013 class
cbssport.com
Round 5-159
Reid Fragel OT Ohio State
6'8 308
up against Margus Hunt a lot on this
Round 6-171
Knile Davis RB Arkansas
5'11 227
Round 6-191
Dustin Hopkins K Florida State
Round 7-213
Mark Harrison WR Rutgers
6'3 231
Round 7-213
Joseph Fauria TE UCLA6'7 259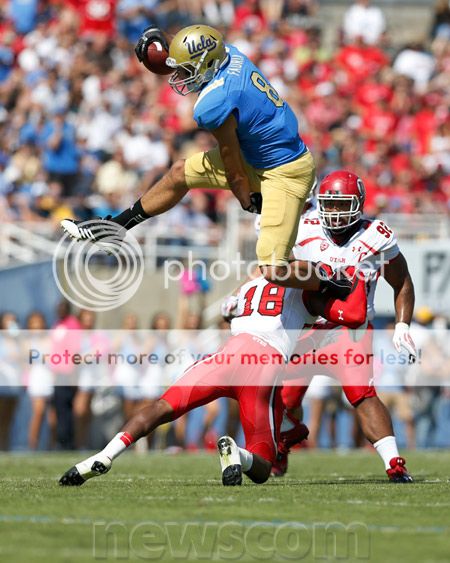 Round 7-comp
Cooper Taylor SS Richmond6'4 229
Round 7-comp
Justice Cunningham TE South Carolina
6'3 258
UDFA
Collin Klein QB Kansas State
6'5 226
QB
C.Kaepernick
S.Tolzien
J.Johnson or C.Klein(PS)
RB
F.Gore
K.Hunter
L.James
K.Davis
FB
B.Miller
D.Dobbs
TE
V.Davis
C.Harper
G.Celek or J.Cunningham(PS)
J.Fauria
D.Dobbs
WR
M.Crabtree
D.Nelson
M.Wheaton
K.Williams(slot)
AJ.Jenkins
M.Harrison
OT
J.Staley
A.Davis
R.Fragel
OG
M.Iupati
A.Boone
J.Looney
C
J.Goodwin
D.Killgore
DE
J.Smith
R.McDonald
Jones or Hunt
I.Sopoaga
S.Hill
NT
S.Hill
B.Williams
I.Sopoaga
OLB
A.Smith
A.Brooks
J.Collins
D.Fleming
C.Johnson
ILB
P.Willis
N.Bowman
L.GrantT.Gooden
CB
T.Brown
C.Culliver
C.Rogers
J.Poyer
P.Cox
FS
P.Thomas
T.Robinson
SS
D.Goldson
CJ.Spillman
C.Taylor
K
D.Hopkins
P
A.Lee
LS
B.Jennings