previous mock 1-1-10
1a. Trent Williams
2a. Mike Iupati
3. Darrell Stuckey
4.O'Brien Schofield
5.Jordan Shipley
6.Alterraun Verner
7.Jaron Mastrud
my Final mock. my picks are mostly webzone favorites. so no b***hing,jk lol.
13th pick overall San Francisco Selects:
RB/KR CJ Spiller Clemson
5'11" 196lbs., 40time: 4.37, Benchx225: 18
-Change of pace back with great speed and killer acceleration.
-home-run threat every time he touches the ball, elusive in space.
-will be our kick returner following lead blocker M.Rob.
-outside the tackles runner(screens, pitch,flat routes) just get this guy in space.
with the 17th pick 9er select
Tackle Anthony Davis Rutgers
6'5" 323lbs.
-will play RT, mike Singletary will lite a fire under his ass, the Sky is the limit for this guy, he is only going to be as great as he wants to be.
-dominate run blocker when he wants to be, good footwork for pass pro.
2nd round pick
CB Brandon Ghee Wake Forest.
6'0" 190 lbs.
40 time: 4.37
-has the speed and physicality the coaches love(had a nice hit on CJ Spiller)
-will line up with the quicker slot WR ie Deshawn Jackson.
3rd round pick.
Strong Safety Reshad Jones Georgia
6'1" 214 lbs. Benchx225: 24 40 time: 4.54
-Michael Lewis replacement, will battle it out with reggie smith to start.
-aggressive hard hitting safety.
-great speed for a SS with good change of direction to help in coverage.
-great ball skills(11 career INT's), as you can see in this one handed int.
4th round pick.
WR/PR Jordan Shipley Texas
5'11" 193 lbs. 40 time: 4.54
-he falls to us in the fourth do to his age 24, and durability issues.
-will start as the slot receiver.
-very quick sure handed player, who isn't afraid to go over the middle to make a catch.
-will be our punt return specialist and have CJ as a backup.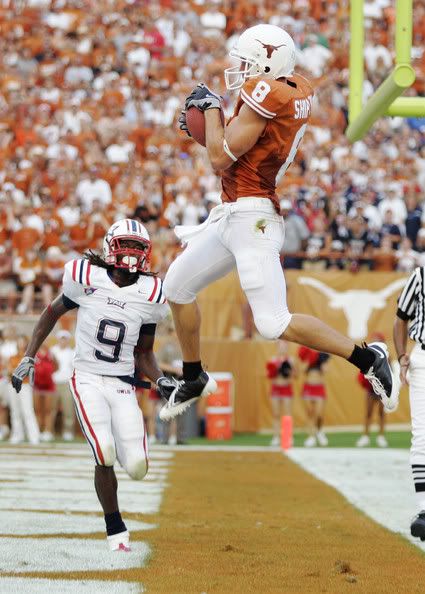 5th round pick.
OG Brandon Carter Texas tech.
6'6" 319lbs.
-brings the attitude the offensive line needs. will compete for the starting LG position.
-aggressive run blocker, with average pass pro skills.
6th round pick
MLB Donald Butler Washington
6'1" 245lbs.
-will compete for the TED position. but i think is more suitable to back up Pat Willis.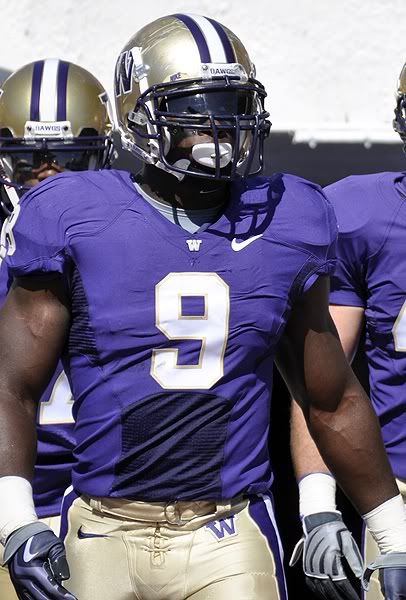 Comp pick 6th round
TE Scott Sicko New Hampshire
6'4" 251lbs
40 time: 4.55
-great hands, good speed and a willing blocker.
7th round pick
NT Ekom Udofia
6'1" 326lbs.
[ Edited by SFCH3DDERZ on Apr 7, 2010 at 19:45:48 ]