Fyi on Bruce Campbell (not really on the field stuff, but still interesting):
College football's top workout warriors
8. Bruce Campbell, Maryland, OT:
The Terps have been good for a few workout warriors, and the 6-6, 306-pound Campbell is a supersized version. Maryland strength coach Dwight Galt calls him "one of a kind." Campbell certainly has the bloodlines. His father, Bruce, starred for the Providence College hoops team in the '70s before he was drafted by the Nets.
Earlier this month, Campbell bench-pressed 490 pounds, which is impressive, especially considering the length of his arms. He also ran a 4.82 40. "Bruce looks like a Greek God," Galt says. "He almost looks like a bodybuilder. He's the offensive line version of Vernon Davis."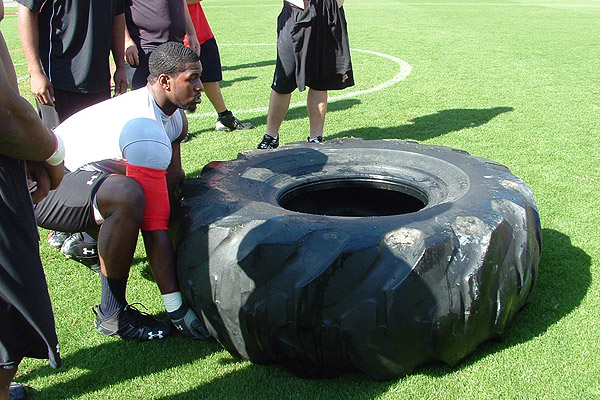 [ Edited by GoFD74 on Dec 28, 2009 at 10:43 PM ]