Member Milestone: This is post number 800 for AllForTheNiners.
How bout the other Clemson Tiger?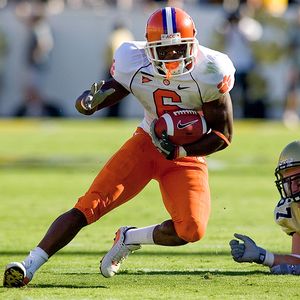 JACOBY FORD
We can probably pick him up in the mid rounds, and use him as a slot receiver/KR/PR. He's a guy that's been overshadowed by the other Clemson weapons, like Spiller, and has had some injuries. But he's got amazing speed, on par or better than that of Spiller, and has shown explosiveness in the return game. He's also a track star for Clemson.